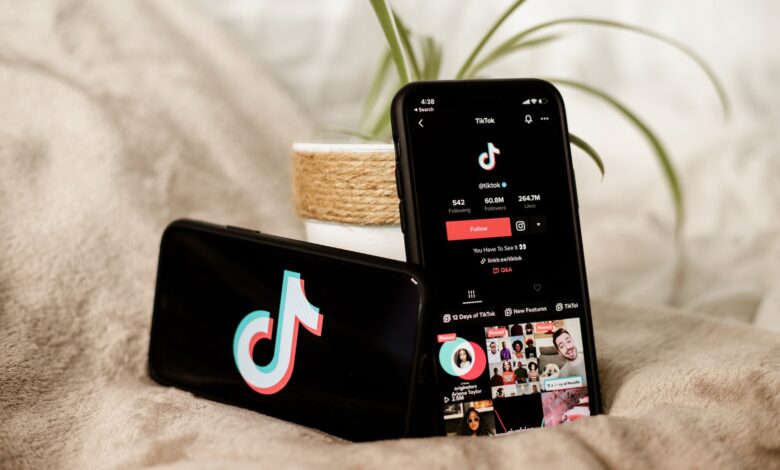 The TikTok industry has continued to experience rapid growth. Currently, more than a billion people are making use of the TikTok platform. The expansion of the TikTok platform has given its content creators several chances to become famous and earn a lot of money. In this article, I cover the top 10 highest-paid TikTok influencers in 2022. Simply read through the article carefully.
TikTok Influencers | Top 10 Highest-Paid in 2022
Below here are the leading 10 highest-paid TikTok influencers in 2022:
1. Charli D'Amelio
Charli D' Amelio is number one among the top 10 highest-paid TikTok influencers in 2022. She became famous when she began sharing her dance videos on TikTok in 2019. Later on, Charli began to perform in high-class shows including the Jonas Brothers' opening act, and Jimmy Fallon's The Tonight Show, among others. Besides, Bebe Rexha, a singer and songwriter assisted her in gaining more TikTok followers. This has made Charli to be ranked the highest-paid TikTok influencer in 2022.
2. Dixie D'Amelio
Dixie D'Amelio ranks 2nd place on the list of the top 10 highest-paid TikTok influencers in 2022. She is an older sister to Charli D'Amelio and both have separate TikTok accounts where they create and share content. Apart from being a TikTok influencer, Dixie is a singer. She has released several songs like 'Be Happy', and many others.
3. Addison Rae
Addison Rae is well-known for creating and sharing content on the TikTok platform. When Addison opened a TikTok account, she had over a million followers in less than a year. So, she had to move her TikTok career to the next level. Fashion Nova, a women's online clothing retailer sponsored Addison's career. Also, Addison owns a makeup line, Item Beauty in partnership with Madeby, a cosmetics company.
4. Bella Poarch
Bella Poarch ranks 4th position among the top 10 highest-paid TikTok influencers in 2022. She rose to fame after sharing her lip-syncing to 'Soph Aspin Send' by Millie B. Because of her fame on TikTok, Bella Poarch was able to secure a record deal with Warner Records. She released her song "Build a Bitch." For it, she received numerous MTV nominations, among other rewards.
5. Josh Richards
Josh Richards comes in at number 5 among the top 10 TikTok highest-paid influencers in 2022. He is well-known for dancing, singing, and lip-syncing. Josh made a name for himself as TikTok's favorite bad boy and heartthrob at the age of 19. Aside from TikTokking, Josh started podcasting, and now he and Dave Portnoy co-host the show 'BFFs'. Also, Josh was a musician who made cinematic appearances. He serves as CSO for TalentX Entertainment, Animal Capital, and the social network Triller.
6. Kris Collins
Kris Collins is a Canadian hairdresser and TikToker. Unlike many others on this list, Kris had no desire to become famous on social media. As a result of the COVID-19 epidemic, Kris was forced to stop working as a hairdresser and she took that chance to visit TikTok. Currently, she is well-known for her family-oriented comedy, which creates funny content that everyone can attest to it.
7. Avani Gregg
Avani Gregg is another of TikTok's top stars who gained fame after the release of a TikTok video in which she wore a Harley Quinn-inspired clown costume. Since then, people started following Avani Gregg's cosmetic lessons and nicknamed her the 'clown girl'.
In 2019, Avani joined the Hype House with Charli D'Amelio. Later on, she was featured in the movie 'Chicken Girls'. Avani published a journal and hosted a Facebook Watch talk program that addressed issues impacting Generation Z. Also, Avani Gregg has sponsorship deals with firms like NYX Cosmetics. She is eighth among the top 10 TikTok highest-paid influencers in 2022.
8. Zach King
Before the TikTok platform rose to fame, Zach King was already a famous content producer like Brent Rivera. Zach is an illusionist who keeps making his audience wonder how he pulls off his performances. Some people have always compared Zack's videos to modern magic tricks. Zack's influencer career began when he started creating instructional videos with visual effects in Final Cut Pro. In February 2016, Zach released his debut video of his puzzling breakout from a cell on TikTok.
9. Brent Rivera
Brent Rivera ranks 9th position among the list of the top 10 TikTok highest-paid TikTok influencers. Even before TikTok, Brent Rivera was a well-known person on social media. Brent first became famous on Vine, YouTube, Instagram, etc. With Brent's existing fanbase, he migrated to TikTok with an advantage.
Brent creates videos that are funny, insightful, relevant, and entertaining. He collaborates on projects with his loved ones, friends, and other artists. Brent constantly posts top-notch content at set intervals.
10. Riyaz Aly
Riyaz Aly is the final name on the list of the top 10 most paid TikTok influencers. He is an Indian-born TikTok influencer and fashion blogger. Riyaz Aly started posting videos on Instagram, then, he switched to TikTok where his duet videos catapulted him to fame. Also, he created funny content. Besides, Riyaz Aly is the highest-paid TikTok celebrity from India.
Frequently Asked Questions
Who are the Highest Paid TikTok Influencers in 2022?
These are the top 8 highest-paid TikTok influencers in 2022:
Charlie D'Amelio – $105,770 per post
Khabane Lame – $92,270 per post
Bella Poarch – $66,829 per post
Addison Rae – $65,194 per post
Will Smith – $53,741 per post
Kimberly Loaiza – $47,374 per post
TikTok – $44,469 per post
Zach King
Who is the Most Famous Person on TikTok in 2022?
Khaby Lame
The most-followed individual on the platform is Khaby Lame, with over 142 million followers. He surpassed the previous most-followed account, Charli D'Amelio, on 22 June 2022.
Who are the Biggest Influencers on TikTok?
Below here are the top 8 biggest influencers on TikTok:
Charli D'Amelio – 141.1M followers
Khaby Lame – 139.7M followers
Bella Poarch – 89.9M followers
Addison Rae – 87.7M followers
Will Smith – 72.2M followers
Zach King – 68.6M followers
Kimberly Loaiza – 63.3M followers
TikTok – 62.7M followers
Who is the Highest Paid Influencer?
Cristiano Ronaldo, who hails from Portugal, earned US$85.2 million in 2021 just from Instagram-sponsored ads. The second top earner is Lionel Messi, of Argentina, who earned US$71.96 million.
Conclusion
The heart of TikTok is the 15-second short movies that users create and share. The most engaging TikTokers are those who regularly include dance and music in their videos to create interesting content. However, TikTok is more than just a music and dancing app; some accounts focus on a variety of topics, including personal finance. In the article above, you will get to know the top 10 highest-paid TikTok influencers in 2022.