People
Tems: Biography, Age, Networth, etc.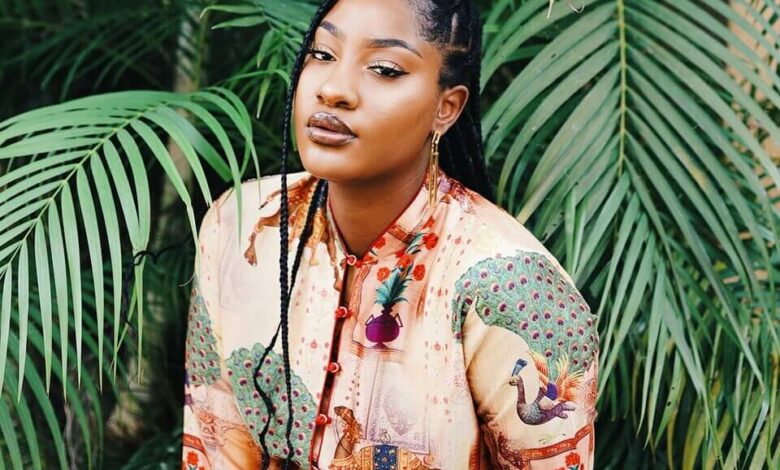 Tems has proven to be a household name in the last few years. Here, we're exploring her biography and every other thing you wish to know about her.
Tems' Background
Temilade Openiyi, also known as Tems, is a Nigerian a singer, record producer, and composer from Nigeria.  Her family relocated to the UK shortly after her birth, where she was born to a Nigerian mother and a British-Nigerian father. When she was five, her parents got divorced. Together with her mother and brother, Tems moved to Nigeria. They first lived in Ilupeju before relocating to Lekki and then Ajah. She worked on her vocal technique with her brother, frequently using his guitar. Many Nigerians have fallen in love with her because of her exceptional and outstanding voice and the uplifting lyrics of her songs.
Tems' Education
Tems completed her secondary school at Dowen College before moving on to Monash South Africa, where she studied economics. She picked up the piano at school when her music teacher recognized her.
Tems' Rise to Fame
Tems left her employment in 2018 to focus on her music career. She started learning self-production techniques on YouTube, and on July 18, 2018, she published "Mr Rebel," her debut single, which she produced herself. She released the single "Try Me" on August 7, 2019. She was chosen by DJ Edu as one of the "ten musicians to watch" in 2020. On April 23, 2020, Tems and fellow Nigerian musician Davido appeared on a remix of "Know Your Worth," a song by English electronic duo Disclosure and American singer-songwriter Khalid.
Tems' Career
The alternative vocalist entered the music business when she was 20 years old. In 2013, she issued "Time Swap EP," her debut EP. Following the release of her album "Illumination" in 2018, "Mr. Rebel," a song with more than 200,000 views on YouTube, became her first notable single. She followed it up with another track, "Looku Looku," which was well received and received plenty of airplay on Nigerian radio stations. With another number-one single, "Try me," she lived up to expectations and cemented her place in history. Released in August 2019, Try me by Tems has more over 2 million views on YouTube alone.
Tems gained notoriety when she appeared on Wizkid's 2020 single, "Essence," which received a Grammy Award nomination and peaked at number ten on the Billboard Hot 100 after being released in a remix with a cameo from Justin Bieber. She appeared on Drake's song "Fountains" the same year.
For Broken Ears, her debut extended play, was published on September 25, 2020. After signing with RCA Records, Tems released her second extended play, If Orange Was a Place (2021). Future sampled Tems' vocals from her song "Higher" in 2022, and as a result, Tems was listed as a featured artist on Future's single, "Wait for U." She became the first African artist to debut at number one and the second Nigerian artist to top the chart when it debuted at the top of the Billboard Hot 100. For the soundtrack of the Marvel film Black Panther: Wakanda Forever, which was released in July 2022, Tems recorded Bob Marley's "No Woman, No Cry." The same month, "Free Mind," a song from Tems's debut EP, had its Hot 100 debut. Tems earned a BET award, making her one of five remarkable Nigerian women who made history in July.
Tems Age
Tems was born on June 11, 1995, which means she's 27 years old.
Achievements
Tems was a featured artist on Drake's song "Fountains" from his sixth studio album, Certified Lover Boy, which debuted at number 26 on the Hot 100, on September 3, 2021. A new version of "Essence," including a cameo from Canadian singer Justin Bieber, was released on August 13, 2021. This helped the song climb to number nine on the Billboard Hot 100. If Orange Was a Place, Tems' second extended play, was published on September 15, 2021. The single "Crazy Tings," which was released five days earlier and reached its peak at number three on the UK Afrobeats Singles Chart, was mostly produced by GuiltyBeatz. Tems later peaked at number one on both the Billboard Emerging Artists chart and the Billboard Next Big Sound chart.
Net-worth
Temilade Openiyi, better known by his stage name Tems, is a well-known singer and composer from Nigeria with a $1 million US net worth as of 2022.
Relationship
Tems is curretly single. She doesn't publicize her relationships. Although there had been rumours of her having had an affair with Hip-hop sensation Wizkid, Tems came out to debunk the claim, saying they do not have anything deep going on between them.
Check out Fireboy DML Biography, Age, Net-worth, etc.
Last Updated 12 months by wpadmin