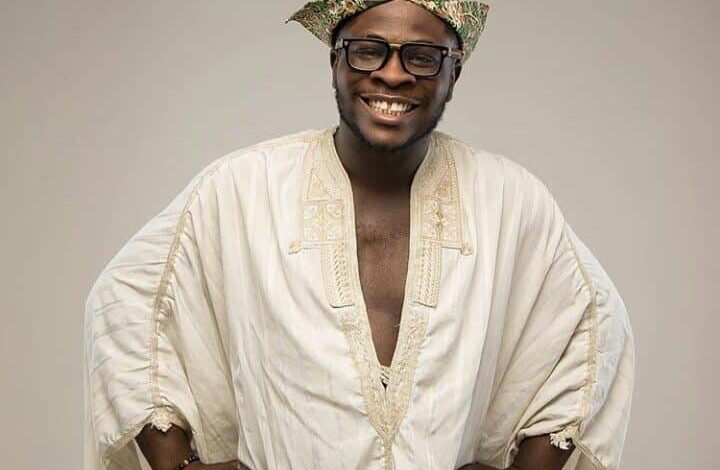 Craze Clown's background

Craze Clown, born Emmanuel Iwueke Ogonna, was born on the 24th of December, 1991 (30 years old) to the family of Mr. Godwin Uchenna Iwueke and Mrs. Grace Acheche as the third out of five children.

Craze Clown is a Nigerian actor, comedian, doctor, and cinematographer.
He is also known as "Papa Ade" as he slaps his son "Ade" played by Akpobome Oghenetega (Og Tega) in his comedy skits.
His father, a native of Imo state, and his mother a native of Edo State are into the same line of business, Pharmacy.
He was born and bred in Kano State before he traveled to Ghana to elevate his studies.
Craze Clown's Career
Craze Clown started off as a comedian in 2013 with his roommate Og Tega, shooting comedy skits and uploading on YouTube.
He has been disclosed to be one of the easiest comedians to find stardom from making skits on Facebook.
He organized a UK Tour in 2014 and his show was the most notable at the Scottish City of Aberdeen.
Craze Clown organized a competition in 2016 named "Common Sense". The competition went on for a month and each weak produced a winner who bagged $500. The first winner of "Common Sense" used the money to fund his surgery.
In 2016, at the "The Good, the Mad, and the Funny" Concert in Kharkiv Palace, Ukraine, Craze Clown performed alongside Falz and other Nigerian artists.
"Craze Clown Productions", Craze Clown's brand and production company was founded in 2018.
Craze Clown's achievements
Craze clown is right now, an ambassador of "Naira bet", a betting site.
In 2015, he won the Naija FM Comedy Jam Awards as the Online Sensation of the year, City People's Award for Comedian of the year and The Nigeria Youth Choice Award.
In 2017, at the Nigeria Entertainment Award, Craze Clown nailed the Best Comedy Act Award— which was online.
Craze Clown's wife and family
Craze Clown, married to his long time girlfriend Joan Otanohigbe Iwueke is a father of a beautiful girl of one. The got engaged on the 30th of December 2019, after dating for 8 years and got married a year later after they had their first child— two years after their engagement, on the 25th of September, 2021.
They had their wedding at the Eko Hotel and Suites and it was wonderfully graced by a lot of notable celebrities including Broda Shaggi, Don Jazzy, Mr Macaroni, Basketmouth and lots more.
Craze Clown's net worth
He makes an average of $100-500 daily from his comedy skits Youtube channel. He is assessed to worth over $100,000.
Craze Clown is not the biggest skit maker in Nigeria, but he is one of the best skit makers in the country.
Last Updated 12 months by wpadmin