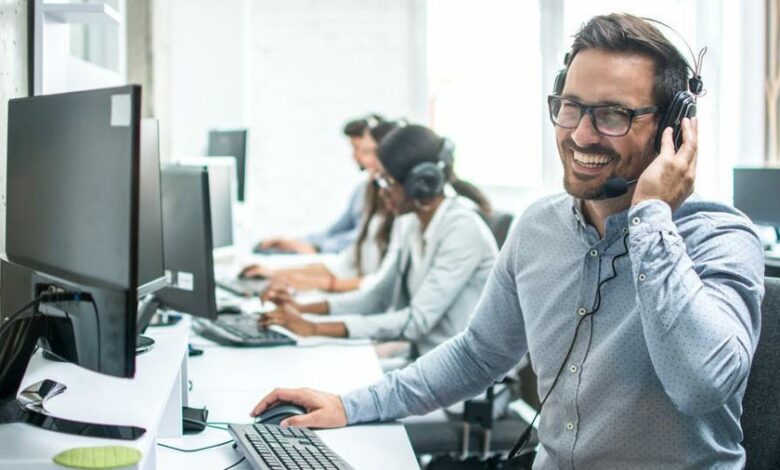 For the success of many businesses, quality customer service comes highly recommended. It is the job of a customer service professional to keep customers informed and engaged with what your company has to offer, in terms of products or services.
Before we continue, Do well to read some of our trending intresting posts
Here are step-by-step instructions to improve you or your team's support!
Besides experience, you can work to improve your customer support skills. In this way, your contribution to your organization and its clients will increase efficiently. This article guides you through steps to develop and improve your customer service skills.
What is Customer Service
The support a company offers to contributors who purchase their products or services is referred to as customer service. The concept includes answering questions, addressing customer complaints, training users and selling new products. Troubleshooting issues is also a regular part of the job.
How to develop and improve your customer service skills.
To be able to provide quality customer service, there are soft skills you must learn. These include interpersonal and communication techniques. Follow these steps to improve your customer service skills:
Steps to develop/improve your customer service skills.
Understand your customers
To understand the needs, experiences and expectations of your customers is the first step in customer service. Conduct research that follows common customer questions and concerns about your company's products or services. When in person, ask the customer about their specific desires or requirements for the product.
The ability to understand a customer's perspective is what we may refer to as empathy. Practice empathy by considering the way you would want to be treated if you're in a similar position. This is useful, especially when faced with an unhappy customer. With empathy, you can resolve customer issues and personalize your experience with your company.
Listening actively is a communication skill that involves listening to a speaker to fully comprehend their message before providing a response and communicating engagement. When empathizing with customers, use this skill to ensure you understand their question before finding a way to help them.
Enquire as to whether customers understand
The customer service professional is responsible for ensuring that customers end their interaction with satisfactory information. During your interactions, ask customers or clients if they have more questions about your discussion. Attempt to simplify the message and improve your communication skills if they do not understand.
You must remain approachable, personable and friendly so that customers feel comfortable. Speak in a calm tone and use affirmations to let customers know you understand them. You may find common ground on shared interests or experiences relevant to the conversation. Use positive body language such as smiling, eye contact and open posture. This encourages customers to approach you.
Providing prompt answers is of great importance for a customer service professional. Anticipating customer concerns can help you prepare solutions that can be applied quickly. Continue to update your knowledge of products or services for quick reference. Remain focused on customer needs during interaction to ensure you make the most of their time.
Always update your knowledge of products or services to be able to give correct answers to customer questions. Customers need accurate information to fully understand the product or service they use. Providing helpful information will also promote trust, brand loyalty and continued patronage. Reassure the customer that you will look into a problem if you are unsure of the best way to handle the issue. Get back to them as soon as possible.
If you have responded a customer's general inquiry, you can ask if there are any other questions. Customers who ask for tips on using a product or service will benefit from a follow-up conversation to ensure they're doing it right.
Asking for feedback demonstrates your dedication to providing quality customer service. Invite customers to participate in surveys to rate their experiences and share ideas to aid improvement. Familiarize yourself with your company's system so customers can share their insights.
Dont forget to share this post and also visit dailygam.com for latest updates
Last Updated 1 year by