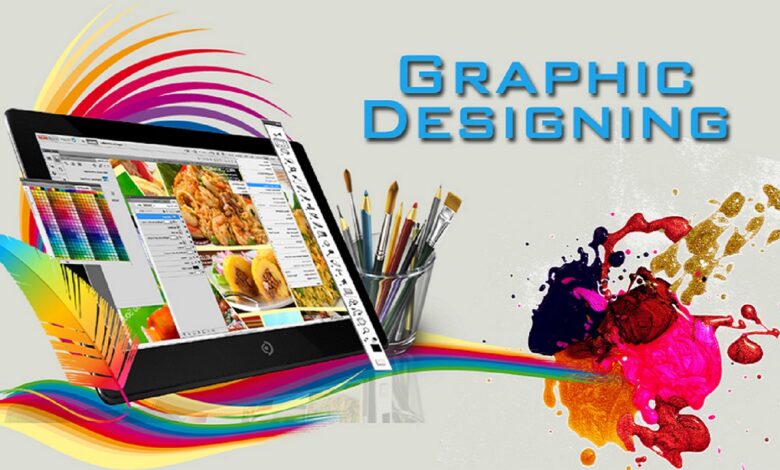 It is no easy task to build a career in graphic design. However, if you take the right steps to learn graphic design, you can teach yourself quite efficiently and effectively.
Before we continue, do well to read some of our intresting posts you must have missed
Most of the visuals we see everyday are created by graphic designers around the globe. In entertainment, advertising, news and all forms of print publications, graphic designers are involved. As technology continues to develop, the duties and skills of graphic designers are expected to upgrade as well.
What is the role of a Graphic Designer?
It is the duty of graphic designers to convey informative and inspiring ideas in advertisements, brochures and other marketing communications materials. Graphic designers can be hired to work for specialized design firms as part of a collaborative team, while others work independently and are self-employed.
The salaries of graphic designers across the country are based on factors like experience, education, type of employer and geographical location. Research suggests that job rates for graphic designers will grow by 10 percent in the next decade. This is due to the rapid evolution of digital media and demand in the print media market for graphic designers.
Steps to becoming a Graphic Designer as a Beginner
Discover Your Motivation
People have different reasons for getting into graphic design. Some people just want to create a logo for their website, to learn a new skill, learn to use complex software, make money online, etc. Whatever it is, your motivation to learn graphic design has to be powerful enough to keep you focused.
Another powerful motivating factor is being able to earn extra income on the side. This is feasible because you don't necessarily have to work as a graphic designer to earn money as a designer. Content is mostly framed around images and so we are continuously surrounded by visual interfaces.
Be Passionate About Visual Concepts
For the next step to becoming a graphic designer, one must build passion. In tech today, anyone can become anything he/she wants. But the most reason people fail, is the lack of passion. The capability to learn the necessary skills to become a graphic designer steam from persistence, discipline and the courage to do what it takes to grow.
Finding out what particular areas of graphic design you are really interested in is key for building passion about learning. For instance, is it websites? Typography and lettering? Logo design? Comics?
Recognize Talent and Practice
Apparently, you need talent to be great at design. But absolute talent is not necessary. You may notice that you have a certain orientation or aptitude that draws you to graphic design, and that's a great step.
You need to be effective to be a graphic designer. Talent is only forged during the process. To advance, it takes some theory, experience and persistence.
Study the Principles of Design
Design principles are concepts proven and tested over time that guide us in terms of what works and what doesn't where graphic design is concerned.
You must learn these fundamental concepts to be proficient and gain experience. Following these rules will help you create visuals that area appealing, effective and memorable.
Use Graphic Design Software
A big part of learning graphic design is the editing software you use. Adobe is one of the most popular and recognized but there are many other makers of graphics software. You don't have to worry about learning one brand or another, but the logic of each type of software.
Get Inspired
Emulating artists, designers and creators that inspire us is a great way to learn graphic design. Being inspired by designers we admire gives us a roadmap of what we need to learn. Imitating other people's work also gives us room to learn and improve on new skills.
Begin to find inspiration and learn what works for you and what doesn't. You can do that by following high-quality graphic design social media accounts.
Study Resources, Graphic Design, Tutorials and Free Courses
All the information you need to learn graphic design is at your fingertips. High-quality tutorials and lessons are available either free of charge or for a small price, at least compared to college education.
A self-taught graphic designer needs to study, read and practice using all different courses, from academic books to YouTube videos and online tutorials. You can do it at your own pace and also without spending a lot of money on formal education.
Work on New Projects!
A good advice is to center your learning around a specific project. When you begin a particular project, you will encounter specific problems that will guide you to specific solutions.
The more problems you are able to solve, the more experiences you get, and the more qualified you become as a graphic designer.
Be Patient
Although, any lasting, meaningful, and permanent change takes time, it is also possible to learn graphic design faster. Guidance, passion and hacks to shorten the time a permanent change in your life will take.
With time however, you will gain the insight, skills and perspective to become effective at design.
Done forget to drop your comments and also visit dailygam.com for latest updates
Last Updated 1 year by