How to Become
How to Become a social media benefactor
How to use social media to benefit your business/brand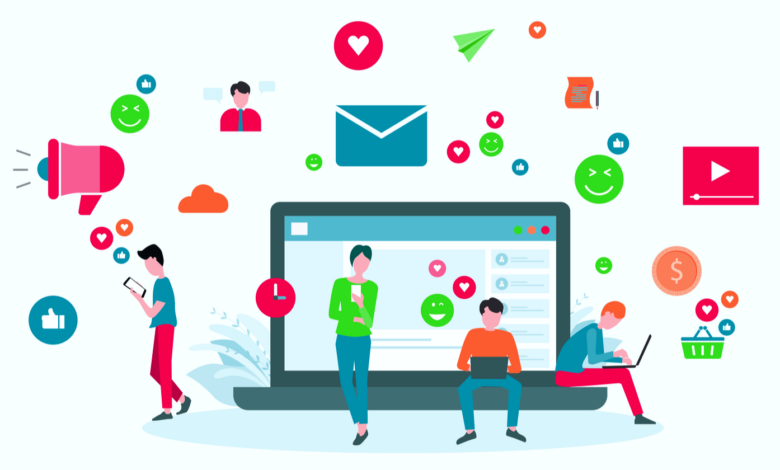 Billions of people use social media across the world every day, so it's great to put your business on Facebook, Instagram and other platforms. For most of building a brand, and awareness, social media is the perfect tool to use. 
Before we continue, Do well to read some of our trending intresting posts
With so many brands and businesses out there, it is more and more important to create a distinct voice and be able to engage with customers on a human level. You can project your brand personality with social media to showcase your brand values.
If your brand or small business does not have a social media presence, there are significant benefits you may be missing out on. You can gain new customers and engage with insightful ones. Social media is a cost-effective, personalized way of reaching your customers as you provide value and insights into your brand.
Here are ways to use social media for the benefit of your business.
Use social media for customer service
With social media, you can address customer problems quickly and efficiently. On the long run, this helps you create a loyal customer base. For a lot of businesses, social media is just another platform for promotion and do not always respond when customers comment on their posts. Keep tabs on social media channels and respond to concerns promptly to foster strong relationships with customers.
Also learn to use hashtags effectively on social media. You can add more information and curate content to your hashtags.
Use social media for marketing
You can reach customers and prospects where they are when you incorporate an effective social media presence. A social media marketing strategy is the way to go to use social media for your business. Devise a strategy for each platform you plan to use. Post consistently and develop a consistent clear voice on social media. Use analytics to understand and identify your audience.
Use social media for sales
Boost your sales by advertising on social media. You can reach your target audience and monitor your ad campaigns on these platforms. You can also sell brand products, or work with brand ambassadors to boost and encourage profit. Improve your business by learning how to use what customers are saying online to draw traffic and profit.
Use social media for recruiting and hiring
Social media recruiting sites like LinkedIn, Facebook and Twitter allows employers to connect and sort through viable recruits. If you're a job candidate seeking employment, note that social media is screening practice. Ensure your presence on social media reflects the person you want potential employers to see.
Use social media for crisis management
If you don't have anything positive to say, avoid projecting on your social media platform. When there is a tragic situation, silence isn't always the best response. Apply your social media market strategy so you're not destabilized by a tragedy or other crises. It is important to choose your words carefully. 
A good advice is to pause any nonessential posts when a tragic event has occurred, simply adjust your calendar. Look for ways your business can help people affected by the situation, or educate others.
Dont forget to share this post and also visit dailygam.com for latest updates
Last Updated 1 year by