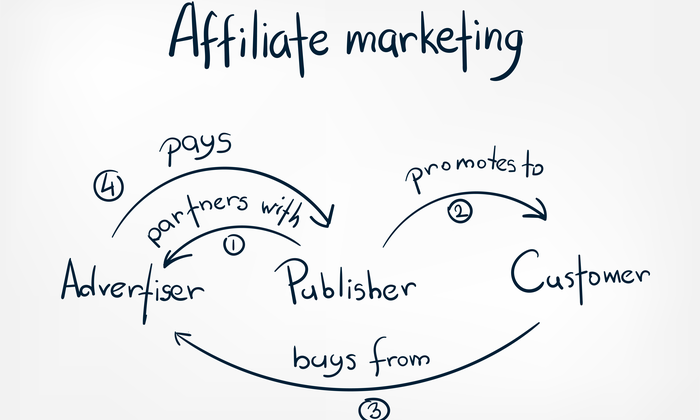 Affiliate marketing has become one of the most popular marketing methods for new online entrepreneurs looking to grow their incomes quite quickly. With this concept, you can promote someone else's product or service and get paid for generating leads or sales.
Before we continue, do well to read some of our intresting posts you must have missed
To be successful in affiliate marketing, you must build your influence, drive traffic to the affiliate links you share and then convert the clicks into sales. Following these steps will help you be successful in affiliate marketing:
Focus on quality leads
It is a common mistake for aspiring affiliate marketers to ignore the quality of clicks or "leads" they receive, and pay more attention to quantity. Some marketers even use automated bots to inflate the number of clicks to their links. However, brands pay affiliate marketers based on conversions and not just clicks on the website link. Conversions refer to the percentage of traffic a brand receives that converts to a sale. So, focus on attracting quality, targeted clicks.
Consider your audience
Focus on targeted outreach among communities that are more likely to convert. Find audiences that share similar interests or problems that can be solved by your expertise. What are people asking about and responding to on Twitter, Facebook, Quora, Nextdoor, Reddit and other social media platforms.
Go on to share your viewpoint and post an affiliate link that points to a solution that gives them value.
Conversion rates, not commissions
Most successful affiliate marketers don't chase high commission rates. Instead, they focus on promoting brands with strong conversion rates. An affiliate program that pays a thousand dollars per sale may sound appealing, but if the conversion rate is a mere 0.02%, it now requires a huge number of clicks to make any money. Choosing an affiliate program that pays a dollar per conversion but converts at 20% makes it more likely to generate a steady revenue stream.
Grow a subscriber list
Look for ways to build your own brand and Loyal following. Create a website or blog where you can share deals. Issue a weekly or daily newsletter to stay connected with your followers and grow your revenues. Consider giving out an incentive for people to opt in.
Assess your efforts
To be successful in affiliate marketing, you need to know what's working and what's not. Use digital tools offered by your affiliate network, to understand the performance of your affiliate links and see what your followers are responding to. As you progress, your website, e-mail marketing platform and social media channels will give you analytics that will provide insights into your affiliate marketing process. 
Play by the book.
The businesses that you promote have become sensitive to how their affiliate marketers promote them online. Therefore, don't make outrageous claims about them or build social media pages using their trademark names. Unless given permission, do not use paid search advertising to promote your affiliate links. It is proper to respect the guidelines of the website when posting affiliate links.
Note that affiliate marketing is not a scheme to get-rich-quick. To be successful, you need to be committed and consistent to build trust and grow your affiliate business. The rewards keep growing as you keep putting in the work. The more search engine index your contents generates, the more your links are shared, and then the more your value grows in the affiliate marketing business.
Dont forget to share this post and also visit dailygam.com for latest updates
Last Updated 1 year by