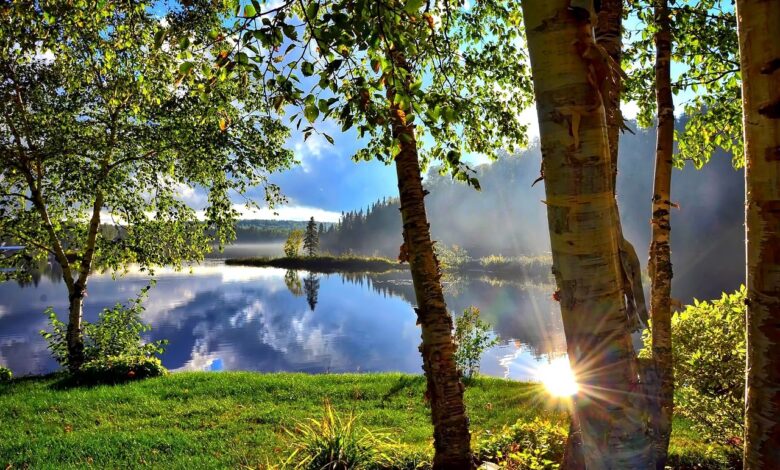 Best Time to Visit Canada
Canada is a beautiful diverse country that distinctly experiences the four seasons. It is perfect to visit year-round, but generally the most conducive time for a trip is between September to November. In this period, the temperature is great for exploring and it's less busy, making prices more affordable. This weather can be very comfortable during the fall months, with the fall foliage providing a beautiful backdrop to your visit. But the Country gets three times more foreign visitors in July and august.
Seasons to Consider
Canada is a vast country, and the most popular time to visit Canada is generally June to October, when the weather is either warm or pleasant. Spring and winter are all good seasons to visit, but it depends upon the activities you want to engage yourself in and where you will love to explore. However, if you enjoy sports like skating and skiing, you will want to visit Canada in the winter time. The weather is cold across Canada during this period. And You can also witness the beauty of the northern lights, a multi-colored phenomenon that is worth bearing the cold for.
Visiting Canada During Spring
Spring months (March 20th to June 20th) can be a bit chilly if you are visiting from a warmer country. April is known for its sleet, but In May you will notice the warming weather along with stunning flowers, leaves, and greenery blossoming in the environment. You can also access the polar parts of Canada during June to embark on the exploration of a lifetime through mountains, valleys, lakes and glaciers. The weather begins cold and continues warming as time goes on.
Visiting Canada During Summer
Peak season in Canada is the summer months of July and August. And for this season, traveling to Canada with relative ease to enjoy a wide spanning array of activities in this season is what you won't to miss. For wildlife lovers, there are countless places to visit and explore in these summer months, with many activities to participate in and enjoy. Summer is an open break when you can enjoy the pleasures of forty-eight national parks, enjoy numerous festivals and dine alfresco in a host of international cities. There are even beaches to explore and a burgeoning wine culture to taste. The temperature varies across Canada due to its ranging latitude, and it is the warmest temperature of the year throughout the country. It is the warmest time of the year and a great time to visit Canada with lots of fun to catch.
Visiting Canada During Autumn
Autumn in Canada from September to December is a truly spectacular sight; whether you are walking around a local town looking at its historic sites and buildings, or taking a walk through a nearby forest, the leaves' colors will leave you breathless. From an astonishing green, the foliage in the country goes through a complete transformation adding yellows, oranges, and reds you will not want to miss. With the leaves changing color, you can join Canadians and celebrate the changing seasons at numerous festivals and events.
The Best Time to Visit Canada
The best time to visit Canada is from September to November, when the weather has cooled down but is still comfortable. Changing fall foliage provides a lovely environment for a vacation and pleasant fall celebrations such as pumpkin, apple and wine festivals are in full bloom. January is the coldest month of the year. (There are fewer tourists, making January the least expensive month for winter travel in Canada).
In February the temperature starts to rise. Schools generally have their spring break and lots of tourists and families on vacation; prices are therefore higher. It's a cool month. The weather is nearly spring-like with more sunshine. Winter sports can still be enjoyed in march. But there is no guarantee that there will be sufficient snow).
April is not the best time for travel in Canada but the best type of vacation for the month is one that lets you explore some of the big cities, such as "wonders of the north" trip. Mid May to late June is a good time to visit Canada! There are few tourists so prices are reasonable. The summer tourist season has officially begun, although the first two weeks of May are generally quiet and many attractions centers are shut.
July to August is the highest tourist season right across Canada from Halifax to Vancouver, especially from mid-July to mid-august. Cities and national parks are crowded with tourists from around the world. And naturally, prices are at their highest rate. Around September to December, St Catharine in Lake Ontario is home to Canada's largest wine carnival, the Niagara and wine festival.
Frequently Asked Questions
What part of Canada is the best?
Vancouver

Jasper

Banff

Montreal

Quebec city

Niagara Falls

Prince Edward island

Victoria & Vancouver island

Toronto
What is The Cheapest City to Fly to in Canada?
The cheapest city to fly into is Toronto, and the cheapest airport serving this city at the moment is Kitchener/Waterloo.
Last Updated 1 year by Mike