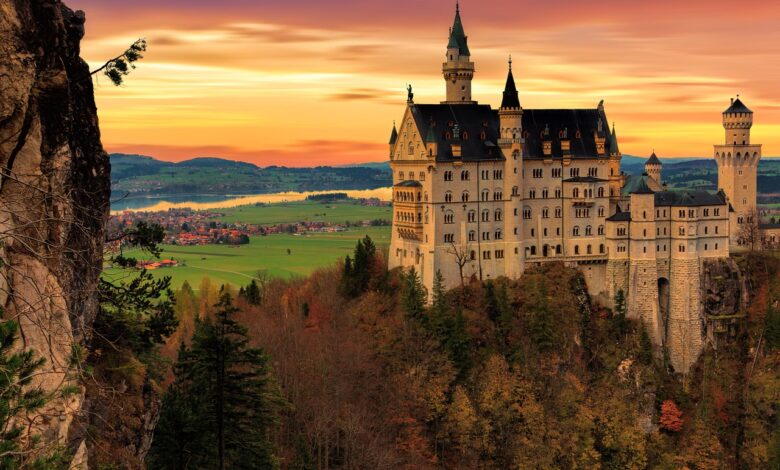 Factors to Consider When Moving Abroad
Before moving abroad or out of Nigeria, there are certain considerations you should bear in mind before choosing a new country to settle in, such as security, cost of living and easy access to Visas and residency permits.
Starting life abroad will be better only if you have the right information of countries that have the most favorable conditions and criteria for immigrants. When choosing a country to migrate to; the most important things for you to consider includes;
Visa Requirements
Before planning to move abroad and deciding on the best suitable country to move to, it is important to first and foremost determine why you want to move abroad and that way, you will find it easier to understand the type of Visa you will be needing to reside in that country. Depending on your purpose of travel, your Visa will vary depending on whether it's for work or study
Eligibility requirements differ based on why you are looking to relocate. If this feels like a lot to wrap your head around, you might want to seek the services of travel experts to help you choose and prepare your Visa application and guide you through the process from application to approval.
On the other hand, bear in mind that you need to be prepared for whatever each country's demand may be as most developed countries have strict policies regarding immigration, making it difficult to obtain Visas and residency permits in such countries. Always read through the terms and requirements of each country which are made available on its embassy websites.
The Cost of Living
This can be easily determined by using databases on the internet which gather relevant information from residents of each country regarding the cost of housing, education, bills and feeding. According to the most recent research, it has been determined that Nordic countries like Switzerland, Norway and Iceland have the highest cost of living in Europe.
The cost of renting a three-bedroom in Switzerland could go as high as 11,000 per month. While housing costs in Romania for instance are just a fifth of that amount. In the Americas, Bermuda appears to be the most expensive, reaching as high as 6000 monthly whereas the cost of rent in Canada is half of this.
Safety
When moving abroad, your safety and security of your properties should also be considered as top priority. You shouldn't even plan on moving to countries where international conflicts are ongoing or in places where societal safety is not held in high esteem.
According to the global peace index, Iceland is considered the safest country for the past decade and a half. This is due to the country's low crime rate, dependable security outfit and good salary structure. The second safest country after Iceland is New Zealand followed by Denmark, Portugal, Slovenia, Austria, Switzerland, Iceland and Canada as the tenth.
Quality of Life
Before you move to a new country, equally consider how satisfied and happy the residents of a particular country are. How enjoyable are the utilities being paid for? What is the standard of living like? How are the rights of citizens respected? And how do government policies affect the citizenry?
According to the World Happiness Report, which is a yearly summation by the United Nations, Countries in the Scandinavian Peninsula are ranked among the top 10 countries with the best quality of life, with Finland occupying the number one spot while more preferred locations for immigrants such as Germany and Canada are ranked at 14th and 15th respectively.
The downside however of relocating to Scandinavian countries bother around being able to gain a Visa. In Sweden for instance, before you can be eligible for a Visa, you need to have an estimated amount of 20,000 in your name which happens to be a lot of money.
Language
Knowing the language predominantly spoken in a country is also an important factor to be considered when choosing a country to relocate to. If you are an English speaker for instance, you have to also consider moving to an area where the locals understand English or try learning the local language so as to be able to do business and get along with people in your community where you will have daily interactions with.
Eligibility for Work
Being granted a Visa to live in a country doesn't automatically equal being eligible to work in that country. Also depending on the kind of Visa, you may not be qualified to work fulltime. For instance, if you are on a student Visa, in certain countries like in the UK, the number of working hours may be restricted. In other countries, you will need to apply for a Social Insurance Number before you can be permitted to work.
Adaptation
It is also an important factor to consider when choosing a new country to reside in. It is vital to bear in mind how welcoming the locals in the country of choice are towards foreigners. InterNations has ranked Portugal as the most welcoming country in the world and countries like Austria and Kuwait are the least friendly.
Frequently Asked Questions
What Are the Best Countries to Immigrate to?
Taiwan, Mexico, Costa Rica, Malaysia and Portugal have been rated as the top five best locations for immigrants. They are noted for the high standard of living, sophisticated infrastructure, recreational facilities among others.
What Countries Do Not Allow Immigrants?
InterNations have reported that countries like Austria and Kuwait do not have the best policies for migrants though they occasionally allow wealthy applicants to acquire residency permits.
Which Country Grants Citizenships Easily?
The easiest country to obtain citizenship is Vanuatu which readily grants applicants citizenship by investment.
Which is the Cheapest English-Speaking Country Abroad?
Research has proven that India holds the number one spot of cheapest English-speaking country to live in.
Conclusion
To sum it all up, careful consideration and thorough research has to be made when considering moving abroad. Ensure to find out that your country of choice meets the needs in terms of affordability, security, climate, employability, etc.
Last Updated 11 months by Mike