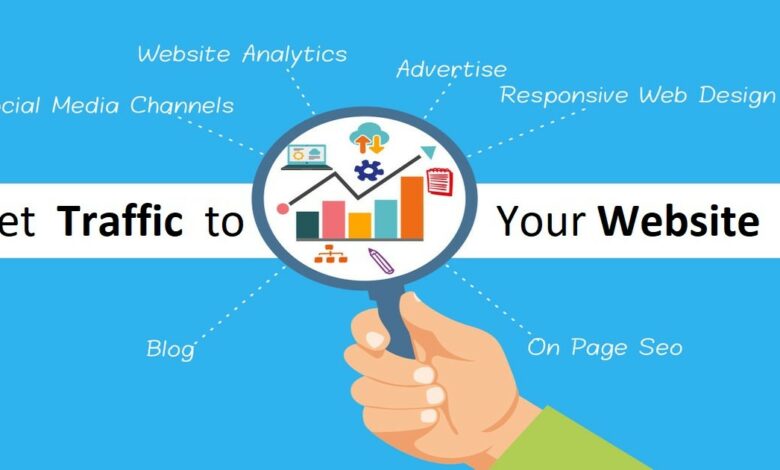 It is a common struggle for many businesses to fret about increasing website traffic. Website and business owners have the wrong approach on how to attract more visitors, and so, continue to repeatedly use the same strategies, hoping to see positive results.
Before we continue, Do well to read some of our trending intresting posts
You can increase website traffic organically or by paying for it. Here are methods to help you increase traffic and attract visitors to your site:
Include relevant keywords in your content without detracting from the main idea. Use keywords in the meta description, page title, URL, headers and also in the main piece of content. You can perform keyword research using online free tools. Sites like Ahrefs, Moz and SEMrush show what keywords other competitors are using, how often people search for these keywords, and how expensive the keyword is for pay-per-click ads.
Besides just posting content, you need to create content that cuts through all the chatter on the internet. It is one of the top ways to increase web traffic. When people use Google to find specific, accurate answers to their questions, your content should be there to provide those answers. Research suggests that sites that release more than 16 posts per month receive almost 3.5 times more traffic than those that don't publish at all.
Look at a website's content and see if it's high quality, check the domain authority and browse through their posting guidelines. You can ask the publication if they will promote the post on social media and tag you. Guest posting for other websites is a sure way to generate backlinks, boost referral traffic, and increase search engine results page.
Be Active on Social Media
You can use social media to increase website traffic by posting content across your social media platforms. Be sure to interact with followers, repost their content and tag them. Update the link in your bio to promote new content when it comes out. Consider advertising through paid search, social media and display ads to increase website traffic.
Another effective way to increase website traffic is by using email newsletters to promote content. Include an enticing part of the content in the subject line and body of the email. Allow subscribers to click a link or button to read more of the content. Also, ensure that emails are mobile-friendly and links are easy to see, since most of all email opens are done on mobile phones.
Influencers in most industries are eager to share content that their followers will appreciate. If your post references their content or research, do well to tag the influencer in your social media post. It is not out of place to ask for an interview, then you can tag or email the influencer when the content is posted.
Giving prospects something of value is a good way to drive more traffic. Create tools and content that can help others in your industry, then offer them for free on their websites. By offering the content and tools in exchange for the user's contact information, you can maximize your returns and generate leads. 
Give Press Releases to Influential Publications
Businesses can create press releases to promote themselves or their clients. These businesses need to actively push the release and send it to influential websites and publications in their industries.
It is the common goal of many businesses to try to increase website traffic, and so, exchanging backlinks is quite practical. Connect with relevant sites in your niche, and offer your content as additional resource that they can include in one of the site's posts. You can offer to do the same, exchange backlinks for the benefit of the guest site, and for your website. 
Applying these methods will increase website traffic over time, although some of them give brief, seemingly, instantaneous results. Attempt a variety of methods and analyze the results.
Dont forget to share this post and also visit dailygam.com for latest updates
Last Updated 1 year by