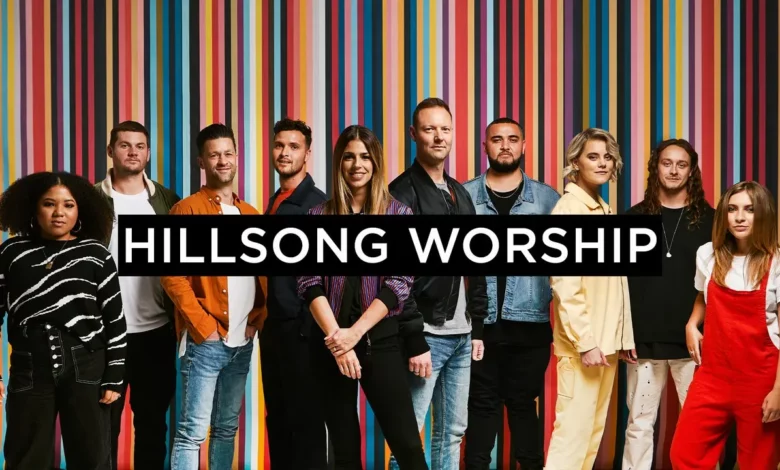 Do you know there are many Christian artists in the world today? Yeah, that's a fact. Many of these Christian artists are signed to well-known Christian music labels. These labels are in charge of production, artist development, advertising, publication, and copyright enforcement. In this article, I highlight the top 10 most popular Christian music labels in the world. Read down carefully.
Christian Music Labels in the World | Top 10
Below here is a list of the well-known music labels in the world:
1. Hillsong Worship
The Christian music label, Hillsong Worship leads the list of the most popular Christian music labels in the world. Hillsong Worship, which was previously known as 'Hillsong Live' is a gospel music label sited in Australia and California. This gospel group started the role of making gospel music at the Hillsong Church in 1993. One of Hillsong Worship's hit tracks is 'What a Beautiful Name', among others. Some of Hillsong Worship's members are Darlene Zschech, Brooke Fraser, Reuben Morgan, Joel Houston, Marty Sampson, etc.
2. Elevation Worship
The Elevation Worship Christian Music Label is one of the Christian music organizations or labels associated with a nearby church, 'Elevation Worship'. The label is a modern worship band from North Carolina's Elevation Church. In the United States, Elevation Worship has sold over 2.5 million albums. Some of the Elevation Worship members are Chris Brown, Tiffany Hudson, Jonsal Barrientes, Davide Mutendji, and Jenna Barrientes.
3. Fair Trade Services
Fair Trade Services is the 3rd among the top 10 most popular Christian Music labels in the world. The Fair Trade Services is a Tennessee-based music label, formerly known as 'INO Records' which specializes in the contemporary Christian music genre. This Tennessee-based label was the principal label of SRE Recording with expertise in Christian rock albums.
Some of the musicians of the Fair Trade Services music label are Austin French, CeCe Winans, Micah Tyler, Mike Donehey, Colton Dixon, Laura Story, Phil Wickham, and Sara Groves.
4. Essential Records
Essential Records is a Christian record company well-known for its modern Gospel music. It is a division of Sony Music Nashville, its parent company. Since Jars of Clay's "Flood," the label's first significant release, in 1996, Essential Records have developed into one of the most well-known Gospel music labels in the world.
Branan Murphy, Casting Crowns, Jamie Kimmett, Land of Color, Matt Maher, Red Rocks Worship, Rhett Walker, Tauren Wells, Elevation Worship, Vertical Worship, and Zach Williams are a few of the performers/groups under Essential Records.
5. Bethel Music
Bethel Music is an American Christian music label and takes 5th place among the 10 most popular Christian music labels in the world. This music label was founded by Bethel Church. Also, Bethel Music having its roots in a small-town church music ministry, Bethel Music now boasts a brilliant lineup of songwriters, musicians, and artists.
The majority of the gospel songs produced are written and recorded by Bethel Music members. Some of the Bethel Music members are Jenn Johnson, Bethany Wohrle, Emmy Rose, Kristene DiMarco, Melissa Helser, David Funk, Josh Baldwin, Jonathan David Helser, Paul and Hannah McClure, etc.
6. Motown Gospel
Motown Gospel music label is a division of Universal Music Group's Motown Records. This Motown Gospel is a legendary music label with over 20 years in music. This music label is responsible for replacing one of the most well-known Christian music labels in the world, 'EMI Gospel'. Artists in the Motown Gospel music label include The Clark Sisters, Tasha Cobbs, Brian Courtney Wilson, Karen Clark, and Sheard Kierra Sheard, among others.
7. Capitol Christian Music Group
The Capitol Christian Music Group is also among the 10 most popular Christian music labels in the world. The music group is sometimes called, 'Capitol CMG'. Capitol Christian Music Group was founded by Billy Ray Hearn as 'Sparrow Records' in 1976. This label has expanded over the years and has signed a whole number of well-known musicians like Tasha Cobbs, Tye Tribbett, Jeremy Camp, Michael W. Smith, Kierra Sheard, and many others.
8. Centricity
Centricity is an American contemporary Gospel music record established in 2003. This label is renowned for promoting the growth and development of musicians. Besides, Wide-Eyed and Mystified by Downhere, was the group's debut album, which was released in May 2006.
Some of the members of the Centricity Music Labels are Lauren Daigle, Jordan Feliz, Jason Gray, North Point Worship, Apollo LTD, Andrew Peterson, NEEDTOBREATHE, Brandon Heath, Chris Renzema, and Coby James.
9. Rocketown Records
Michael W. Smith established Rocketown Records in 1996 which falls in 9th place among the leading 10 popular Christian music labels in the world. Michael W. Smith, Geoff Moore, Reuben Morgan, Michael Olson, and Ginny Owens are just a few of the artists who have contracts with Rocketown.
10. Reunion Records
The Reunion Records is a modern Christian music company founded by Dan Harrell and Mike Blanton in 1982. This label is a Tennessee-based label that operates under the 'Provident Label Group'. Gospel musicians like Steven Curtis Chapman, Jason Crabb, Casting Crowns, Brandon Heath, Matthew West, and Gary Chapman have all been signed by the Reunion Records Company.
Frequently Asked Questions
What is the Most Popular Christian Music Label in the World?
Capitol Christian Music Group (CCMG) is the world's leading Christian Music company and market leader in recorded music and music publishing.
Who are the Most Popular Christian Musicians?
These are the top 8 most well-known Christian musicians with their rate of popularity (%):
Amy Grant – 46%
Mahalia Jackson – 37%
Ruben Studdard – 32%
CeCe Winans – 31%
Casting Crowns – 30%
Michael W. Smith – 26%
MercyMe – 25%
Chris Tomlin – 25%
Who are the Top Christian Pop Artists?
Below here are the leading Christian pop artists:
Britt Nicole – 105,321 listeners
Sevdaliza – 261,163 listeners
Diamanda Galás – 107,637 listeners
ZOEgirl – 42,142 listeners
Point Of Grace – 67,559 listeners
King Dude – 114,721 listeners
カヒミ・カリィ- 48,682 listeners
Rachael Lampa – 49,334 listeners
Who are the Top Contemporary Christian Artists in the World Today?
These are the top 8 Contemporary Christian Artists:
Audio Adrenaline – 158,196 listeners
Caedmon's Call – 86,540 listeners
Nichole Nordeman – 90,613 listeners
Building 429 – 146,707 listeners
Jars of Clay – 298,652 listeners
Mark Schultz – 84,371 listeners
Aaron Shust – 117,360 listeners
Natalie Grant – 103,276 listeners
Conclusion
The music industry is one industry that has continued to boom over the years. There are diverse music labels in different music genres scattered all over the world. Check out the above write-up to see the leading 10 most well-known Christian music labels in the world.
Best regards!