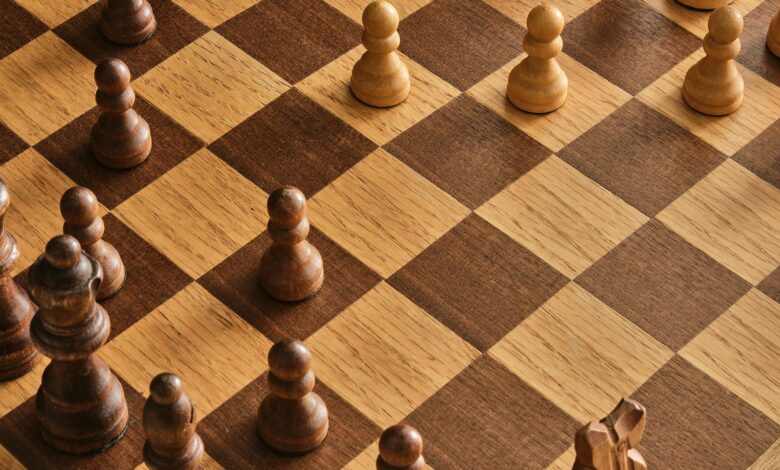 The game of chess is one of the most oldest and well-known board games. Chess is played by two skilled players on a chequered board, where each player moves a piece (pawn, rookie, queen, etc.) in line with the game's rules and regulations. The goal is to directly attack the opposing team's king, making escape impossible. In this article, I highlight the 10 best sites to learn chess for free. Read down and get informed.
Learn Chess for Free | 10 Best Sites
Below here are the 10 best sites to learn the game of chess for free:
1. Chess.com
Chess.com tops the list of the best websites to learn chess for free. This website is an online chess server, a social networking and news source platform. The Chess.com website employs a 'freemium business model' where some components are free to view while others need subscription fees.
Chess.com comes with a variety of chess types. So, you can play chess online either at quick, daily, bullet, or blitz time limits. In addition, chess puzzles, computer analysis, and chess games against chess engines are readily available.
The website Chess.com comes with several online including Titled Tuesdays, the PRO Chess League, the Speed Chess Championships, PogChamps, and computer vs. computer games. Chess.com's "chess today" section, where you can get A-Z news about the chess world, is another special feature. Also, you can learn more about the games played by illustrious grandmasters like Magnus Carlsen, Bobby Fischer, and Garry Kasparov by choosing the "Master Games" option.
2. Lichess.org
Lichess is another best site to learn chess for free. This website was developed by Thibault Duplessis, a French programmer in 2010. Lichess.org is supported by user donations, so it is free to use. Some of the website features are computer analysis, chess variants, competitions, and riddles, among others.
Lichess.org is a company that runs an open-source, free Internet chess server. On the website, you can play rated chess matches either undisclosed or by creating a Lichess.org account.
3. Chess24
Chess24 takes the 3rd position among the top 10 best sites to learn chess for free. It was developed by the Grandmasters, Jan Gustafsson and Enrique Guzman in 2014. The Chess24 website is an online chess server that supports English, and the other nine languages available.
The chess website, Chess24 provides diverse courses that will aid you on how each piece in the game of chess works. Chess24 will show you how to checkmate an opponent and numerous ways that could be used, among others. Aside from learning the game of Chess on the Chess24 website, you can watch and observe ongoing chess contests, among other tournaments.
4. IdeaChess
This website is mainly designed to aid you in understanding how to complete checkmates in the game of chess. IdeaChess comes with diverse chess puzzles, which can aid you in evaluating your piece management skills, and how to move each of your pieces correctly.
At the chess puzzle section of the IdeaChess website, you can learn new chess tactics. Here, once you make a wrong step, the website's UI will alert you about taking a wrong step, etc.
5. Internet Chess Club (ICC)
Internet Chess Club (ICC) is also among the top 10 best sites to learn chess for free. This website was one of the first online chess servers and the biggest pay-to-play chess server in 2005. ICC is a for-profit online chess service that gives good evaluation and play of chess and other chess-related games. After the free trial period on the Internet Chess Club, you will need to pay a monthly membership fee to remain a permanent member.
6. Playchess
The Playchess website is a commercial internet chess server operated by 'ChessBase' for learning chess and chess forms. This website gives both free and paid membership choices. Once you purchase playing apps on Playchess, you can gain access to popular computer chess programs like Shredder, Fritz, Junior, etc.
Besides, you need to sign up with Chessbase.com to play and learn chess at Playchess.com. Then, you will be able to play online chess games, practice middlegames, openings, endgames, etc.
7. Chess Tempo
Chess Tempo takes 7th place among the top 10 best sites to learn chess for free. One way to understand the game of chess is to examine matches between the greatest grandmasters ever. The vast game collection of Chess Tempo has seen more than three million games played. You can follow up on numerous matches as there are played.
You can examine the moves that players appear to employ most frequently by looking at how each game is played. The Chess Tempo database offers reports on the plays that will benefit players the most. Chesstempo.com offers practice and testing for strategic skills. After examining strategic positions from real games, you will need to select the best movements that will lead to a successful strategic result.
8. Free Internet Chess Server (FICS)
Free Internet Chess Server (FICS) is a volunteer-run Internet chess service. You can either learn or play chess via the FICS website or by downloading an interface application. On the FICS sign-up page, you will need to fill out your username, email, real name, and other necessary information. Then, an activation code will be sent via your email for you to activate your account.
9. iChess
iChess falls in 9th place among the top 10 best sites to learn chess for free. This website offers several apps and guides to help you in understanding the game of chess. Simply, visit the iChess site and sign up to learn the skills in Chess.
10. GameKnot
GameKnot website is another place to learn chess for free. It is a community, news, and strategy site for chess players. GameKnot offers free and paid membership plans as well as materials like courses and puzzles, etc. Some of the chess competitions available are ladders, and leagues, among others.
Frequently Asked Questions
Where Can I Learn Chess for Free?
Here are some of the best websites to learn chess for free:
Chess.com
Lichess
Chessable
ICC
What are the Best Websites for Learning Chess?
These are some of the best websites to learn chess:
Chess.com
Chess24
Lichess.org
IdeaChess
Chess Tempo
Chess Game Strategies
Internet Chess Club
iChess
Is Learning Chess on Chess.com free?
Yes. A free account comes with access to all of the following:
Learn from our lesions, the 'New to Chess' section of the Guide is free for all members. Plus you get one additional lesion of your choice per week.
Can Kids Learn Chess Online?
One of the few child-safe chess sites out there, Chesskid is owned by chess.com. There's a fund study section with tutorials, as well as everything offered by the other two sites. Chesskid includes online report cards that allow me to easily track my students' progress.
Conclusion
You should be aware that there are many places to learn chess online for free and also play the game online with others. Chess is an excellent game to practice your movements and see if an opening is good for you. Check out the top 10 websites to learn chess for free and begin your training.
Good luck!