Nigeria, as one of the best football nations in Africa, has a long history of producing world-class football talent, many of whom have played for the national team.
Here are some facts about The Nigerian male National Football team:
1. The history of the name 'Super Eagles'.
The Nigerian national team were among the West African nations in 1949 as the 'Red Devils' because of their red shirts, after being called the Nigerian UK Tourist team because they played without boots.
The name was later changed; it was given based on the colour of their outfit, which didn't even match the country's color. Which was why after independence, the 'Red Devils' was changed to the 'Green Eagles'. The 'Green' from the Country's flag's color, and the 'Eagle' from the Eagle in the National Coat of Arms.
On return from the African Cup of Nations in 1988 where they had won a silver medal after losing to losing to Cameroon in the Finals, they changed the 'Green Eagles' to the 'Super Eagles'
2. Super Eagles first game.
Nigeria played its first official game in October 1949 under the British Colonial era, after playing other colonies in unofficial games since the 1930's
They are governed by the Nigeria Football Federation (NFF)and are three-time Africa Cup of Nations winners, with their most recent title in 2013.
3. Highest Ranking
The National Football team was ranked 5th in the FIFA rankings in April 1994, which is the highest FIFA ranking posting ever achieved by an African football team.
3. Highest Paid Player
Super Eagle's player Odion Jude Ighalo who plays for Al-Hilal is the highest-paid Nigerian footballer on the planet, earning an incredible £3000,000 per week with his Saudi club.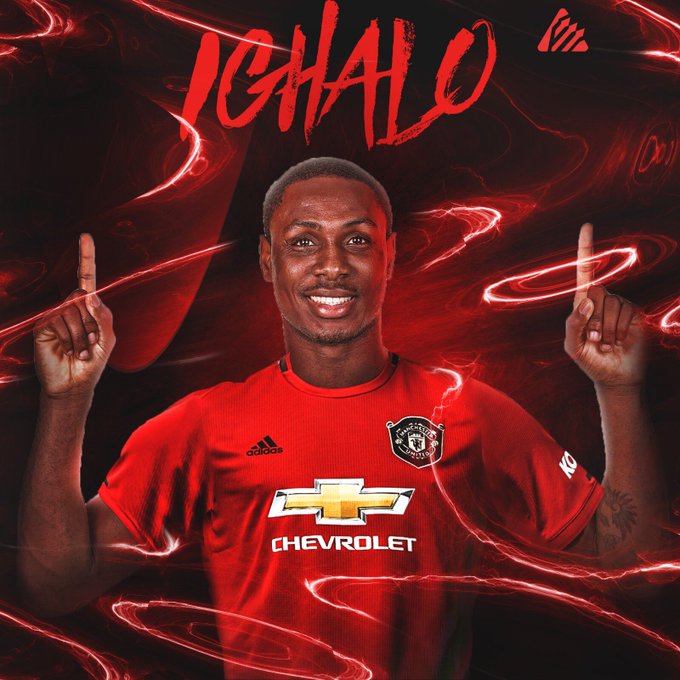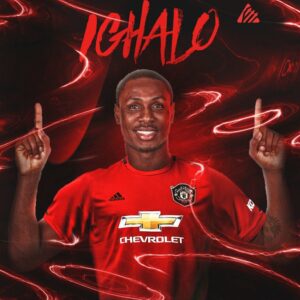 In January 2020, Ighalo became the first Nigerian international to play for Premier League giants Manchester United after joining on loan from Chinese club Shanghai Shenhua.
Prior to moving to Saudi Arabia, Ighalo reportedly earned £250,000 per week in China before taking a £200,000 pay cut while on loan at Manchester United.
5. Largest Winning margin
On 13th June, 2022, Nigeria's Super Eagles won a stunning 10-0 match against Sao Tome and Principe in Agadir, Morocco, in an utterly dominant performance.
The result is Nigeria's largest winning margin in history, as well as the Super Eagles scoring double digits in only their second game.
The only other time this has happened is in 1959, when Nigeria defeated the Benin Republic (then known as Dahomey) by a score of 10-1.
6. Highest Goal Scorer of all time
Rashid Yekini is the highest goalscorer of all time for the Super Eagles. He has 37 in 62 appearances for Nigeria. He was a member of the teams that competed in the 1994 (where he scored Nigeria's first-ever goal in a World Cup, in a 3-0 win over Bulgaria, and his celebration after scoring, crying while holding the goal's net, became one of the tournament's iconic images and 1998 FIFA World Cups.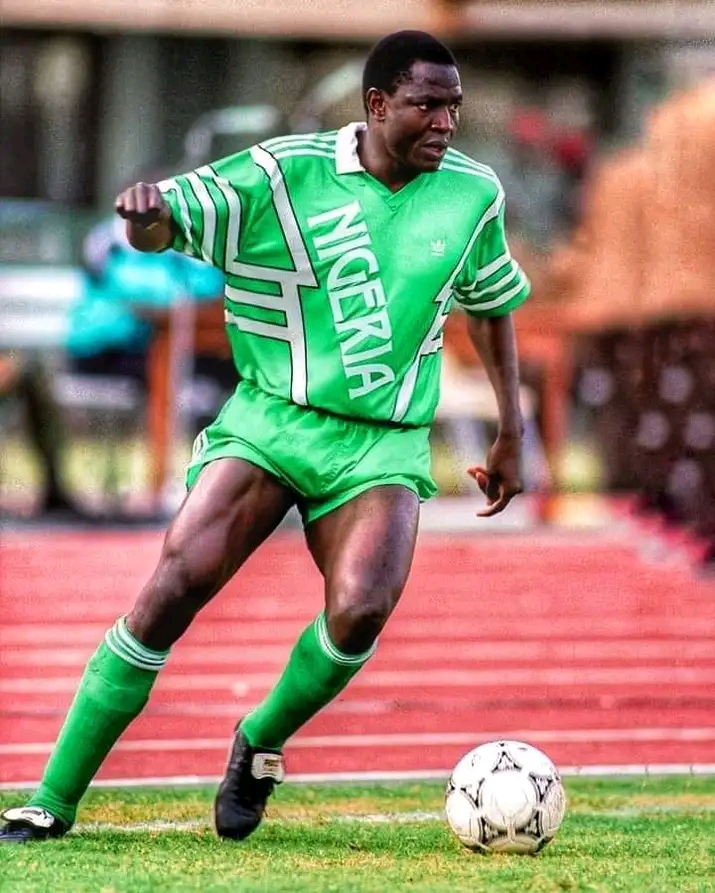 Furthermore, Yekini helped the Super Eagles win the 1994 Africa Cup of Nations in Tunisia, where he also topped the goal charts and was named the competition's best player. He also competed at the Olympic level in Seoul in 1988.
7.  Player with Highest appearances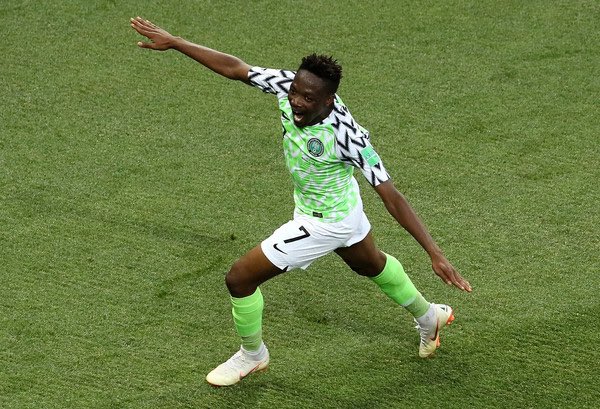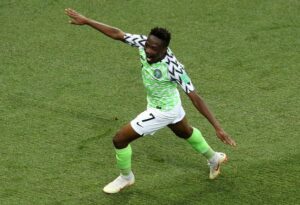 Ahmed Musa has the highest appearances for the Super Eagles (107 times). Since his debut for the Super Eagles as a 17-year-old in 2010, Musa has been a wonderful servant for Nigerian football.
Musa, a two-time World Cup winner, is Nigeria's all-time leading scorer in football's biggest competition, with four goals.
He was also a member of the Super Eagles' AFCON-winning team in 2013. Musa, now 29 and the team's captain, shows no signs of calling it quits on his Super Eagles career.
With 107 appearances and counting, it will take an extraordinary effort from another player to break Musa's record.
8. First World Cup Red Card
Nigeria's Super Eagles have competed in SIX World Cup tournaments, with only one player being sent off in a World Cup game since the national team's debut at the USA '94 competition.
Sani Kaita was shown a straight red card by Colombian referee Oscar Ruiz for a tackle on Vasilis Torosidis in their third Group B 2-1 loss to Greece in South Africa in 2010.
It proved costly, as Greece won thanks to goals from Dimitris Salpingidis and Torosidis.
9. A "No-card" match
Did you know that during the 2002 World Cup in Korea/Japan, Nigeria and England played a 'clean' match with not a single caution on either side? Despite the best efforts of world-class players such as Okocha and Beckham, the match ended 0-0.
In that game, Nigeria's goalkeeper was Vincent Enyeama, and the young goalkeeper kept a clean sheet.
A football match in which the referee does not issue a single yellow card is unquestionably unusual.
10. Biggest Loss
Ghana has a better head-to-head record over Nigeria and the Black Stars have also recorded some big wins against the Super Eagles in the last seven decades…
The Black Stars defeated Nigeria 7-0 during the 1955 Jalco Cup, which was hosted in Accra in the then Gold Coast.
Last Updated 6 months by wpadmin