General
Top 5 Most Expensive Hotels in Nigeria 2022.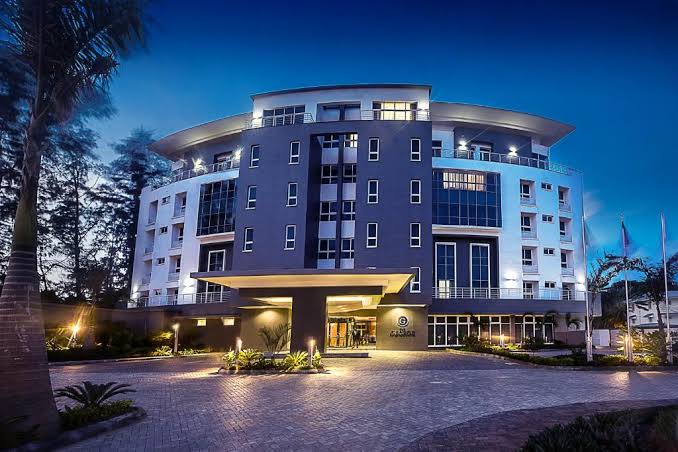 Without doubts, Nigeria is home to a blossoming hospitality industry. Hotels are seen in virtually every nook and cranny of cities in the country. Some are expensive, while some are affordable. Here are Top 5 Most Expensive Hotels in Nigeria 2022.
1. Transcorp Hilton, Abuja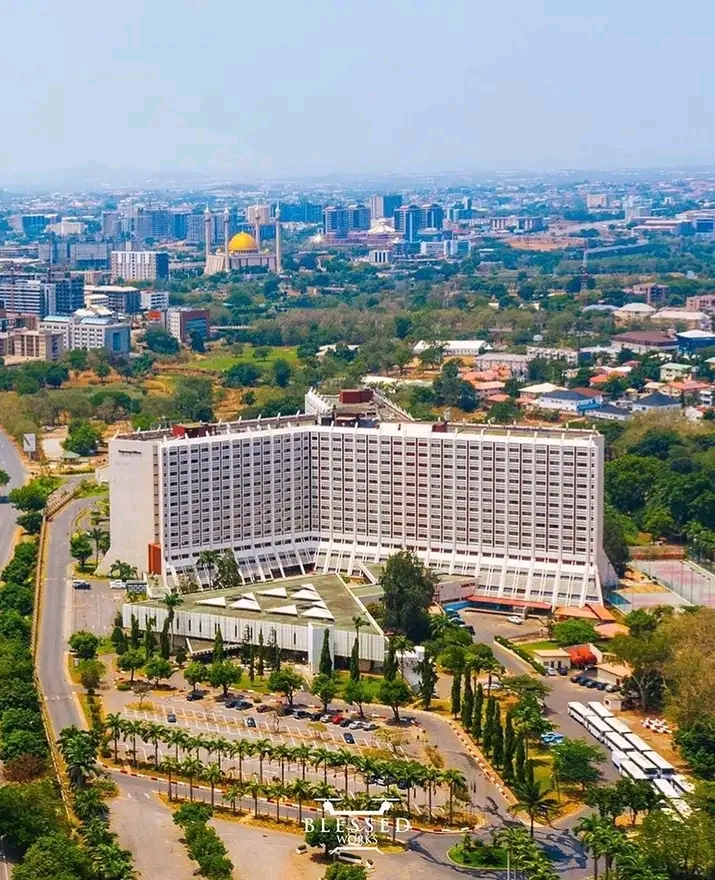 The most costly hotel in Nigeria among the top 5 most expensive hotels is the Transcorp Hilton Hotel Abuja. The hotel has a branch in Calabar and is located in Maitama, Abuja, Nigeria.
It offers more than 667 luxuriously furnished guest rooms, suites, and executive rooms for those who desire to experience the height of luxury.
Depending on the one you choose to stay in, these guest rooms range in price per night and include:
The King Guest rooms are N90,725
The Twin Guest rooms are N83,172
The King Deluxe rooms are N97,422
The King Executive rooms are N134,472 and N144,922 respectively.
King Executive Royal Rooms: N188,622
King Executive Deluxe Rooms: N137,322
Family Connecting Rooms: N135,433
Twin Executive Rooms: N125,922.
2. Sheraton Hotel Abuja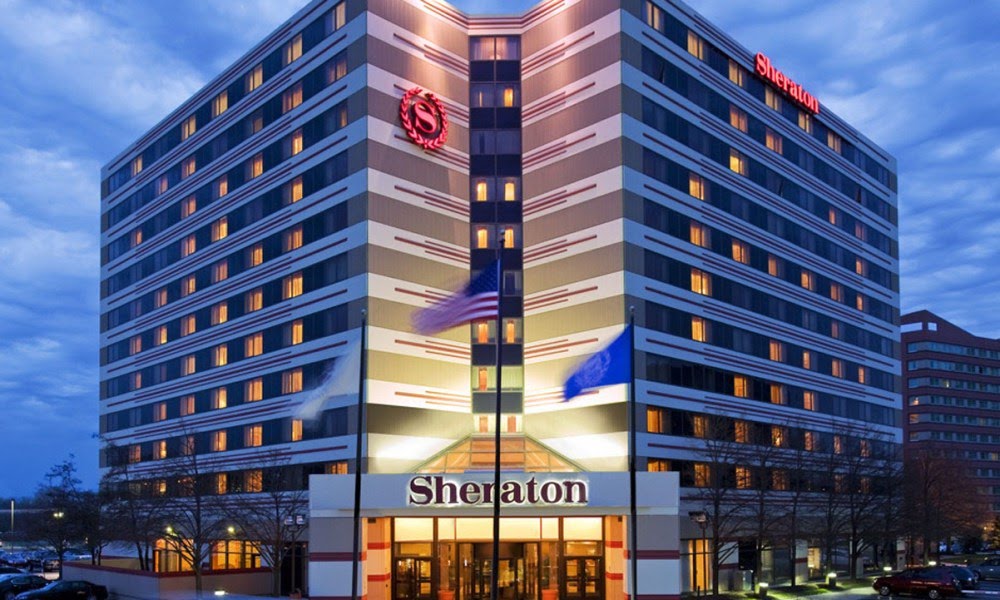 Due to its delicate structure, luxurious accommodations, and top-notch staff, Sheraton Hotel Abuja is the second most costly hotel among the top ten most expensive hotels in Nigeria.
The hotel provides luxurious, upscale guest rooms that you would want to stay in because they have comfy bathrooms and various air conditioning options.
Depending on your preferences, the guest rooms at the Sheraton Hotel Abuja come in a variety of styles and pricing ranges; the rooms include:
Classic King room ₦73,479.5
Superior King ₦102,625
Deluxe King ₦122,739.5
Club King ₦142,854.
Junior Suite ₦155,990
Club Suite ₦164,610.5
Club Executive Suite ₦198,271.5
Club Diplomatic Suite ₦321,421.5
Club Ambassadorial Suite ₦458,939
Presidential Suite ₦629,296.5
3. The George Lagos Hotel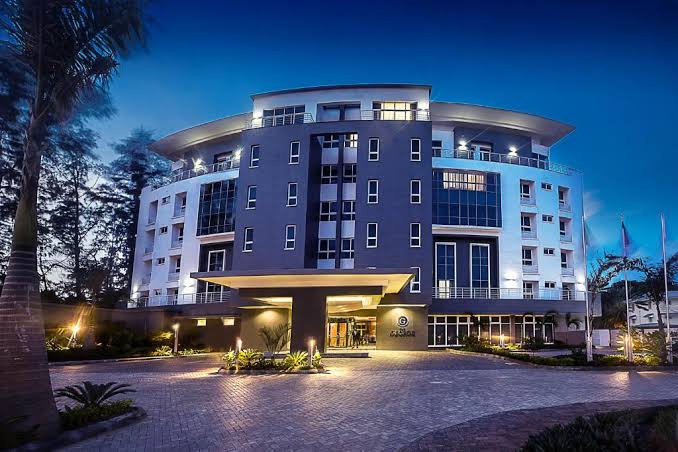 Among the top ten most expensive hotels in Nigeria, The George Hotel is the third most costly establishment. The most expensive room is the one that costs N600,000 and is exquisitely decorated. One of Nigeria's most exquisite hotels, The George Hotel offers a luxurious way of life.
From Lagos, you may reach The George through Alfred Rewane (Kingsway Road) and Mobolaji Johnson. Through the Third Mainland Bridge, Victoria Island Lagos is 10 minutes distant and Murtala Muhammed International Airport is 40 minutes away.
The George Hotel provides 61 luxurious guest rooms with high-end furnishings, including:
Traditional rooms: N153,000
Executive Room: N205,000
Classic Studio Room: N183,000
Elegant suite: ₦230,000
One-bedroom penthouse suite: N305,000
Two-bedroom penthouse suite: N600,000
4. Legend Hotel Lagos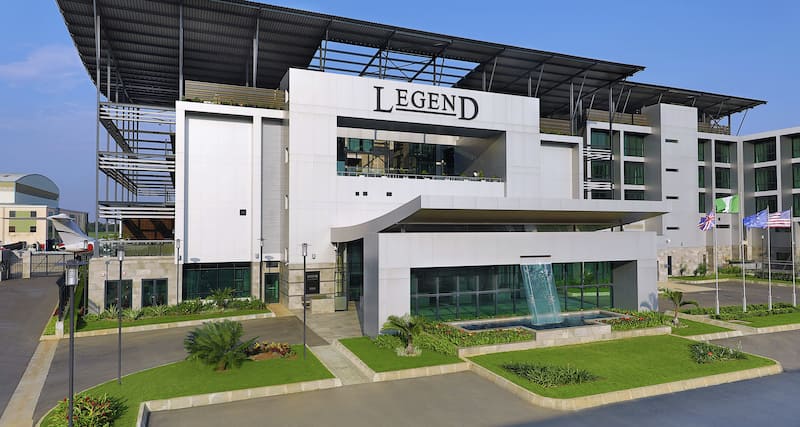 The fourth most expensive hotel in Nigeria and one of the top ten most expensive hotels in the world is the Legend Hotel Lagos.
The most costly hotel room has a nightly rate of N543,912.5. The distance to Murtala Muhammed International Airport in Ikeja, Lagos, is simply about 4 kilometers.
Customers of the hotel have access to both private and public dining areas, where they may enjoy some of the best meals ever. Depending on your preference, some restaurants offer airport views while others do not.
The Legend Hotel, one of the priciest hotels in Nigeria, contains 54 guest rooms, each with a different price depending on your preferences; the rooms include:
N110,835 for a King Deluxe Room
N153,937.5 for a King Deluxe Suite
Suite King Business ₦173,231
N543,912.5 for the Presidential Suite
5. Southern Sun Ikoyi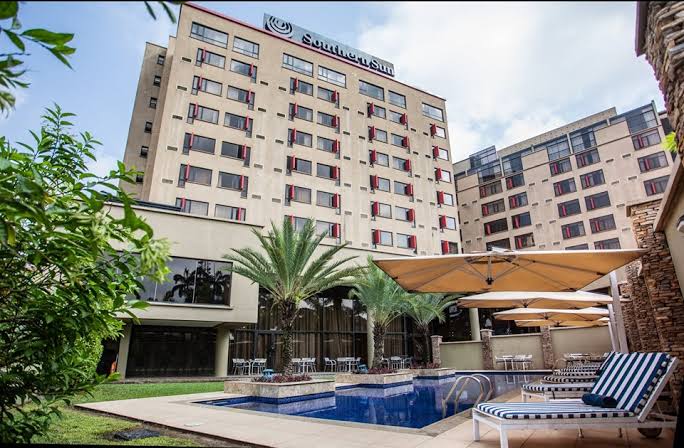 Southern Sun Ikoyi is in the Top 5 Most Expensive Hotels in Nigeria 2022.
One of Nigeria's most expensive hotels has taxes that pick up guests and bring them to the establishment, especially those coming from Murtala Muhammed International Airport in Ikeja, Lagos.
The Southern Sun Ikoyi Hotel offers cozy guest rooms in a variety of styles and price ranges.
The rooms feature air conditioning, comfortable great-sleep beds, en suite bathrooms with a shower and a bath, blackout curtains, sound-softened windows, free unrestricted WiFi, and flat-screen televisions with DStv.
Executive King Room— N81,279
Executive Room— N81,279
Junior Suite— N188,009
Standard Suite— N231,111.5
Executive Suite— N510, 251.5.
Standard Wheelchair Room— N71,016.5.
The hospitality industry in Nigeria has done a lot in improving the economy, giving jobs to the teeming population, and providing tourist attractions. This industry is doing well, and should be commended.
Last Updated 12 months by wpadmin