General
Best Photo Editing Applications for Perfect Pictures in 2022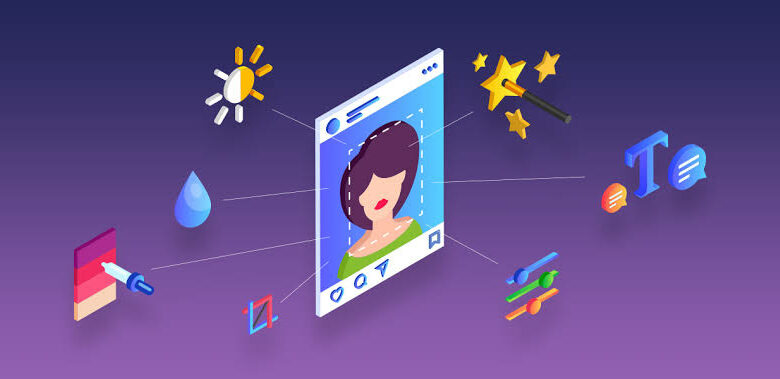 In 2022, it seems that digital photography has reached its zenith. It's easier than ever to take high-quality pictures with any phone, tablet or camera, and the development of DSLR cameras continues to be impressive.
Regardless of whether you use an entry-level smartphone or expensive DSLR (Digital Single-Lens Reflex Camera), there's little doubt that it will take great pictures if used properly and edited with the best photo editing applications in 2022.
6 Best Photo Editing Applications for Perfect Pictures
Below are 6 Best Photo editing applications for your dynamic and creative pictures.
Photoshop
Everyone is looking for the best photo editing applications, but there are so many choices. It's hard to know which application is the best.
For many people, Photoshop seems like the obvious choice since it's been around forever and is commonly used by professionals.
But with all of its options and price tag, not everyone wants to invest in Photoshop because they want a more simple or affordable photo editing software solution.
Luckily, there are plenty of other great choices that can help you get the perfect picture without breaking your budget.
If you're looking for an editor that has easy-to-use tools and gives your photos some really cool effects, give GIMP a try!
VSCO
You don't need to buy an expensive suite of application when you can find an app that does all the photo editing you need.
VSCO is your perfect choice because it's the fastest way to get pro-quality edits.
This Android and iOS app has been downloaded over 50 million times, with a rating of 4.5 stars from over 720,000 reviewers.
The intuitive interface and wide variety of features offer a lot for the money, so there's no reason not to give it a try!
Layers by Template
Layers is a fully-featured photo editing and design app with amazing features that make the tedious process of editing photos fun.
Of course, there are lots of other options out there, but this list will show you the best choices based on what most people are looking for: photo editing applications with pro features and great user experience.
The most important thing to keep in mind when choosing a photo editing application is to take into account your needs before jumping into one.
For example, if you're more interested in quick fixes and social media filters than advanced edits or designing templates, then Photoshop Express might be your go-to program.
But if you want to delve deep into your images without any hassle, then GIMP (GNU Image Manipulation Program) might be just what you need.
PicsArt
The PicsArt app is perfect for people who want to edit a lot of images and have a variety of tools on their disposal.
PicsArt allows you to create, decorate, share, and explore photos from millions of users across the globe.
The app can be downloaded on most devices but beware as it will use your data connection and cellular in minutes if not on wifi or through your plan.
It also does not offer many professional editing features that other apps do so it's best for beginners.
One thing this app has going for it though is that they allow you to purchase new artpacks which add more features and advanced effects.
You can even download free photo editing templates which make customizing pictures a breeze.
Overall, PicsArt is an easy-to-use photo editor with great templates and artpacks.
Superimpose
Faster loading times and great photo editing tools are what Superimpose offers. The design allows for a seamless experience of browsing, editing, and sharing photos.
You can upload images and perform quick edits or use their own library of templates to turn pictures into beautiful works of art.
After you're done, you'll be able to share them on social media platforms like Facebook and Instagram with just one click.
With an easy-to-use interface and unlimited storage, it's no wonder that this is one of the best photo editing software options in 2022.
Affinity Photo
With Affinity Designer (free trial), photographers will have their own suite of design tools so they can take their photos and instantly turn them into beautiful graphics.
The free trial has a time limit, but it gives you enough time to figure out if this is the right program for you. It's perfect for making flyers, brochures, logos, and more.
If you love photography but want to get your foot in the door with design as well, then this software is perfect for you.
It's worth trying out because there's no risk since it's completely free with a 60-day trial.
Conclusion
Photography is a great way to capture important moments and turning them into memories, but if the picture doesn't turn out well, the photo can quickly become a disappointment.
Luckily, there are several photo editing applications options available that can be used to edit and perfect your photos.
The best photo editing applications will allow you to enhance your pictures by making small changes like adjusting the contrast or color balance or fixing major problems such as bad lighting or red eye.
Thanks for reading. Keep following dailygam.com for more awesome articles. Don't forget to leave a comment also.
Last Updated 1 year by