People
Chadwick Boseman Death, Movies, Biography, History & More
Chadwick Aaron Boseman- Full Biography & History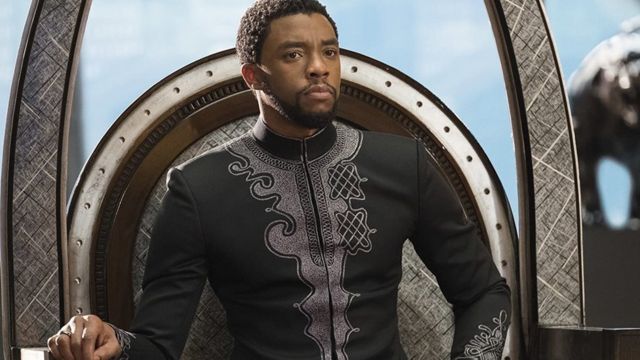 American actor Chadwick Boseman was renowned for his portrayals of Jackie Robinson in '42' and James Brown in 'Get on Up.' He also plays the Marvel Cinematic Universe character Black Panther.
Chadwick Boseman- Death, Movies, Biography, History
Before winning roles on television dramas like Lincoln Heights, Chadwick Boseman was a successful theater actor, writer, and director. Boseman made his mark on the big screen with his depictions of two African-American icons: Jackie Robinson in 42 and James Brown in Get on Up. Later, Boseman assumed the character of Black Panther in a series of Marvel superhero films, including the wildly successful Black Panther, released in early 2018.
Chadwick Boseman Life & Career
Chadwick Aaron Boseman was born in 1976 in South Carolina and graduated with a Bachelor of Fine Arts in directing from Howard University in Washington, D.C. (In 2018, he delivered the commencement address at Howard and was awarded an honorary Doctor of Humane Letters degree.) He then attended Oxford, England's British American Drama Academy.
Boseman has been in several theater shows, such as Breathe, Romeo and Juliet, Bootleg Blues, Zooman, and Willie's Cut and Shine. His performance as the adolescent E.J. in Ron Milner's 2002 play Urban Transitions: Loose Blossoms, portraying a struggling African-American family tempted by quick riches, earned him a AUDELCO prize. Additionally, he has participated in the Hip Hop Theatre Festival and authored the pieces Hieroglyphic Graffiti, Deep Azure, and Rhyme Deferred. Moreover, he has directed several theater performances including the short film Blood Over a Broken Pawn.
Chadwick Boseman Early movies
In the mid-2000s, Boseman began to build a name for himself on television with guest appearances on crime dramas such as Third Watch and CSI:NY and on the soap opera All My Children. In addition, he was one of the performers for the award-winning audio rendition of Kalisha Buckhanon's 2005 novel Upstate.
In 2008, Boseman won a recurring role as Nathaniel Ray on the ABC Family drama Lincoln Heights, which centered on a suburban family that relocates to the city where the police officer dad grew up. The series ran for a total of four seasons, with Boseman appearing in the final two. During this time, he also appeared on ER, Lie to Me, The Glades, and Cold Case as a guest star.
–
Chadwick Boseman 'Black Panther' Movie
Boseman joined the Marvel Cinematic Universe in 2016 when he appeared in the blockbuster superhero ensemble film Captain America: Civil War. He portrayed T'Challa, the ruler of the African nation of Wakanda, who transforms into the mighty Black Panther.
After a return to dramatic fare in Thurgood (2017), about a case from the early career of Justice Thurgood Marshall, Boseman was ready for his Black Panther close-up.
In addition to breaking box office records upon its debut in February 2018, grossing an estimated $218 million domestically over the four-day President's Day weekend, the film was nominated for an Academy Award for Best Picture.
In Avengers: Infinity War (2018) and Avengers: Endgame (2019), Boseman's Black Panther reunited with Iron Man, Thor, Captain America, and other Marvel characters (2019).
Boseman subsequently starred in 21 Bridges (2019) as an NYPD investigator on the hunt for two cop murders, having proved his leading-man credentials.
Personal Life
Before his death, Boseman secretly wed his longtime lover Taylor Simone Ledward. The couple got engaged in October of 2019.
Chadwick Boseman Death
Boseman passed away from colon cancer on August 28, 2020. "It is with unfathomable sorrow that we confirm Chadwick Boseman's passing," said a statement posted on his social media platforms. "In 2016, Chadwick was diagnosed with stage III colon cancer, which advanced to stage IV over the past four years. Chadwick, a genuine fighter, fought through it all and gave you many of the films you've come to adore."
His family said in a statement, "Chadwick was a great fighter who fought through it all and provided you many of the films you've come to love so much." "From Marshall to Da 5 Bloods, August Wilson's Ma Rainey's Black Bottom, and a number of other films, all were filmed in between numerous operations and chemotherapy. It was the greatest honor of his career to give life to King T'Challa in Black Panther. He passed away at home with his wife and children by his side.
The following weekend, a memorial service was conducted in Malibu, California.
Frequently Asked Questions about Chadwick Boseman
What is Black Pather Actor real Name?
The Super hero on Black Panther Movie, the Black Panther himself is Chadwick Boseman.
What is his Full Name?
His full name is Chadwick Aaron Boseman.
How old before he Died?
He died when he was 44 years Old
When did he die? Cause of death?
August 28, 2020, from colon cancer.
When was he Buried?
3 September 2020.
Does Chadwick Boseman he Have a Child/Children?
Prior to his passing, Chadwick Boseman had no children. He reportedly tied the knot less than a year before his demise.
Was he Married before his Death?
He secretly married his long time girlfriend Taylor Simone Ledward
Last Updated 1 year by