People
Karim Benzema Net Worth, Biography, Goals, & Highlights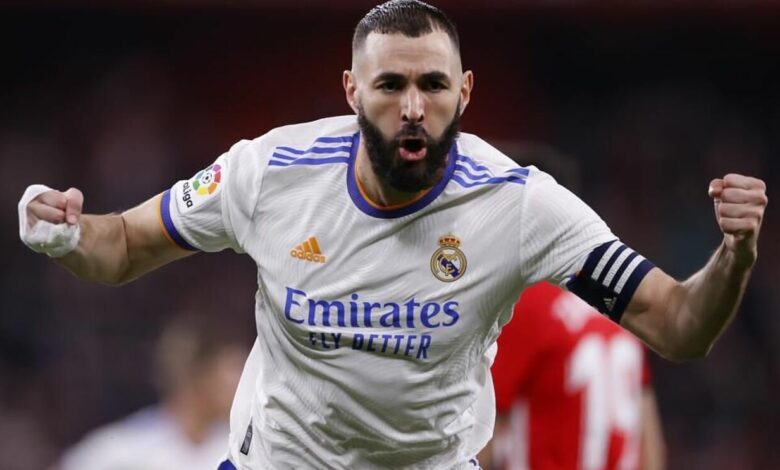 Karim Benzema is a professional footballer known to be the striker for a popular Spanish Club, Real Madrid. He also plays for the France National football team. Karim Benzema is one of football's big figures and has been described as an "immensely talented striker" and "a potential finisher from inside the box."
Throughout his career, he has displayed impressive skills as a footballer and has made a name for himself as one of the best strikers of his generation. He is also known to be Real Madrid's all-time second-highest goal scorer and one-time highest assist. He has won several honors as a football, honors with Olympique Lyonnais, honors with Real Madrid, and the France National Football Team.
Karim Benzema's Networth
Karim Benzema's net worth is estimated to be about $75 million. As of prominent professional footballer, he earns majorly from his football career. He plays for the prominent Spanish Club Real Madrid and also for the France National Football team. Benzema has gained global attention for his impressive skills as a striker, which has earned him several honors in the football league.
Biography of Karim Benzema
Karim Benzema was born in Lyon, France, on December 19, 1987, to Algerian Parents. His parents are Wahida Djebbara and Hafid Benzema. He started his early football career with a local club known as Bron Terraillon. He played with Olympique Lyonnais, where he joined the club's youth academy. Karim Benzema made his debut as a professional footballer in the 2004-2005 season.
Soon, he won three titles in his first three seasons. In the 2007-2008 season, he earned himself an impressive status as the National Union of Professional Footballers Ligue Number one player of the year. He also earned the title of the league's top scorer and consequently received the Bravo Award by Italian Magazine Guerin Sportivo.
After many successful seasons in Lyon, Benzema transferred to Real Marid on a signed six-year contract of $50 million. It took him some time to gain his ground in Real Madrid after his debut. However, after two seasons, he earned prominence, scoring 32 goals and helping Real Madrid win the Copa Del Rey in 2011.
Benzema had played for the four French Youth International teams, as he played under the under-17 team. He later moved to the senior team, where he made his debut in a friendly match with Austria.
He has represented France at three different international tournaments, namely: the 2011 and 2012 UEFA European Championships and the 2014 FIFA World Cup. While playing for the French National team, he earned the French Player of the Year three times in 2011, 2012, and 2014.
Related Posts:
Karim Benzema's Goals and Statistics
Karim Benzema has a total goal of 66 in Olympique de Lyon, with 26 assists and 148 appearances. In Real Madrid, he has a total goal of 362, 153 assists, and 600 appearances. For France's selection, he has a total of 35 goals, 33 assists, and 93 appearances. This brings us to a total of 421 goals, 212 assists, and 838 appearances.
Karim Benzema's Salary
Benzema earns an annual salary of 8 million GBP.
Karim Benzema Highlights
Watch the video below to see the best of Karim Benzema
Conclusion
Karim Benzema has earned an impressive title of one of the best Footballers in the world. He has not only proved to be a great striker but has emerged as a distinguished player. He earns an annual salary of 8 million GBP and boasts of an impressive $75 million net worth. He also boasts of 23 trophies with Real Madrid, 4 Laliga, 2 Copa del, and 5 championship titles.
For more sports Updates, kindly visit Dailygram.com.
Last Updated 1 year by