People
Brian Acton Biography, Career, Education, Family and Net Worth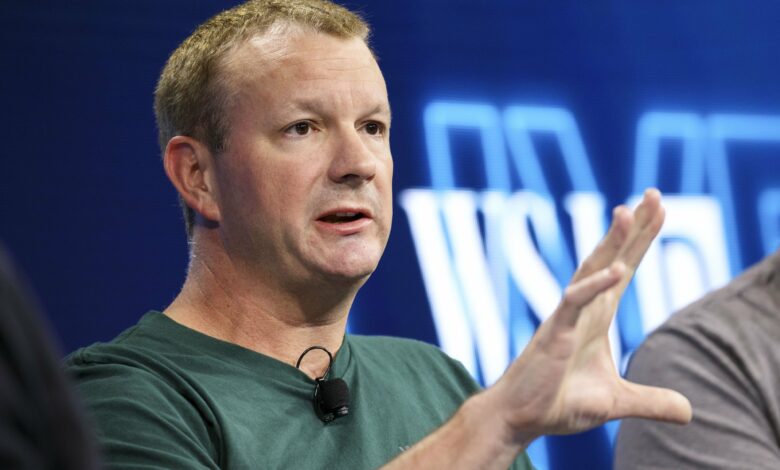 Brian is a talented computer programmer and the co-founder of WhatsApp. In the year 2007, Brian left Yahoo to pursue an opportunity which became a turning point in his career. His friend, Jan Koum had left Yahoo as well, and Brian joined hands with him to co-found WhatsApp Inc., an internet messaging service.
The idea behind this new project was to create a free messaging application that could be used by millions of people all over the world. The idea that he had for this application was unique as it could be used to communicate even when one does not have a means of communication.
As the application got popular, its usage grew exponentially and the messaging traffic increased tenfold in the first year itself. The app's success was such that it managed to attract many investors and angel investors who saw its potential.
Brian Acton is a very innovative person and his ideas revolve around simplifying the way we do things today. He believes in creating applications that will be user friendly and functional, bringing simplicity to our lives. He wants the world to be a better place through technology, rather than instead of it.
Early Life & Education
Brian was raised in a family that was very supportive, his parents always had faith in him. His mother was the pillar of strength for him and had continued to be his support throughout the challenging years of his career.
Brian's mother owned a freight shipping company and was very vocal in making sure that he followed his passion and pursued his business dreams. He has always credited her for helping him commit to his goals and was very close to her.
Brian studied engineering from Stanford University and he proceeded to work at the Rockwell International in 1992 before he joined Apple Inc as a product tester. He moved from there and worked at Adobe and Yahoo.
Career
Brian Acton's career has been one of the most successful ones in the world right now. He started his career as a software engineer at Yahoo Inc and continued to work there until 2007.
That same year, after leaving Yahoo, he went on to co-found WhatsApp Inc with Jan Koum. The messaging app is hailed as one of the most successful ones ever. Just a year after its inception the app had already managed to have over a million daily active users, which was an incredible feat at the time.
Even though WhatsApp has now been bought by Facebook Inc, the app continued to grow from there and has approximately two billion monthly users. The app is widely popular because it allows its users to send unlimited messages and photos without incurring any charges.
In 2018, Brian went on to co-found Signal Messenger with Moxie Marlinspike, a messaging service similar to WhatsApp. The app is quite different from WhatsApp as it focuses more on security and privacy of its users than how WhatsApp does. Signal has a strong encryption protocol and thus promises to protect the privacy of its users.
Family 
Brian Acton is a happily married man. He is married to Tegan Acton, a former director of communications and strategic initiatives at Stanford University.
The couple are blessed with a son and also run a family foundation to support low income families with kids between 0 – 5 years with basic services and resources. Tegan is the president and Brian is the treasurer of the foundation.
Net Worth
Brian Acton's net worth is estimated to be more than USD 2 billion, which he has acquired through his incredible career as a software engineer and an entrepreneur. Some of the main sources of his earnings are from WhatsApp Inc and Signal Messenger.
Last Updated 6 months by