General
How To Make More Money as a Blogger in 2022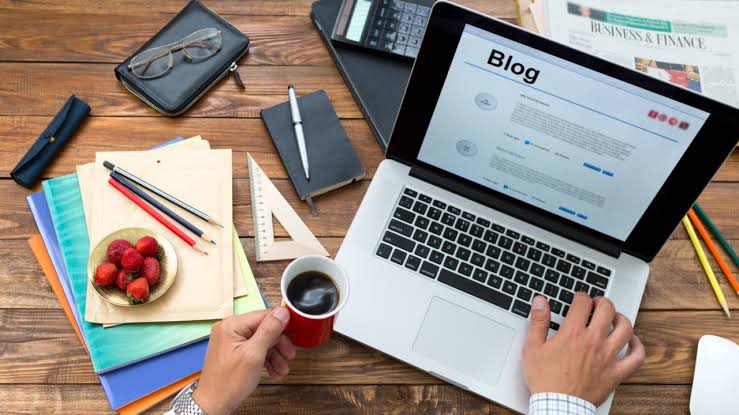 How To Make More Money as a Blogger: As a blogger, you can choose to monetize your site in one of three ways: affiliate marketing, display advertising, or selling products.
When deciding which approach will be best for you, think about what you're most passionate about and how you see yourself growing as an entrepreneur over time.
This guide covers how to make more money as a blogger by choosing the right type of advertising to generate sales, whether through display ads on your site or banner ads sold directly through an ad network like Google AdSense.
We also cover affiliate marketing and selling products directly on your site using shopping carts like Shopify.
7 Ways To Make More Money As A Blogger
Here are some better ways to make more money as a blogger. Read these tips very carefully, it will open your mind to more opportunities out there.
Raise your rates
Rather than starting at a low rate and then trying to increase it, it's best to start out by asking for what you're worth.
The less you ask for, the lower your rates will go, so don't be afraid of what the answer might be.
If they do agree on your fee, consider taking this into account when setting prices for items that you sell on your blog.
For example, if you are charging $5 per post, charge $5 more for an ebook. Don't undersell yourself; if you can make someone more money through your work, why wouldn't they want to pay more?
Befriend bloggers who earn similar incomes
The best way to earn more money is by becoming friends with bloggers who are in the same boat.
The reason being that you can be open and honest about your situation and look for advice on how they have handled similar challenges.
Even if you don't have someone specific in mind, joining blogging networks or friending like-minded individuals on social media is another option that can help you get connected. But the best bet?
Strike up conversations with other bloggers from time to time. It's all about helping each other succeed!
Build relationships with brands
Relationships with brands are just like any other kind of relationship. You have to take care of them, invest in them, and be willing to put in some work.
Sure, it might be easier for bloggers with millions of followers, but there's plenty of opportunities for the rest of us too. Just start by reaching out!
There are tons of companies looking for new voices on their blogs, so don't be afraid to reach out. They'll often ask you questions about your blog or what type of content you post–just answer honestly.
Once they've narrowed down who you are and what you're looking for, they'll send over an offer (usually on social media). If that doesn't sound good to you, that's okay–you can always say no!
Start contributing to the community
Contributing to the blogging community is the best way to start earning more money. It can help you build connections, find readers for your blog, and share your content with an audience that may not have discovered it otherwise.
Also, some bloggers are paid per-post or per-click from certain online advertising programs.
Create additional revenue streams (e.g., photo sales, Patreon)
Check out this guide on how you can earn money by selling your blog posts. You can make more money as a blogger through Patreon. Patreon allows readers and followers of your blog to make small donations that provide you with additional income.
There are also photo sales if you have images or video from places or things in your life that people might be interested in buying.
For instance, when I was backpacking around the world for 18 months, I took thousands of photos. Whenever I had an internet connection I uploaded them to my Dropbox account (you can do this while still traveling) and then sold those pictures online through different sites like Pixels Market and PhotoBuyer.
The great thing about this is that the more time you put into creating content for your blog the more potential revenue streams open up for you.
Network with other bloggers and influencers
Networking with other bloggers and influencers can be time-consuming, but it's worth the effort for better returns on your hard work.
Building relationships will increase readership and offer new opportunities for earning income that are too good to pass up. Search for blogger in your niche and reach out to them.
Offer advice or content in exchange for theirs. Some of these blogger friends may want to swap guest posts or cross promote each other's blog posts on social media channels like Facebook, Twitter, or Instagram.
You might also want to team up with brands that share similar values with you or already know about you from one of your previous collaborations.
Do an event, workshop, speaking engagement, or consultation
Online education is not just for kids these days! My workshops offer one-on-one tutoring sessions that educate students on how to start their own blogs and earn money from them.
Our program helps with how to monetize blog traffic, which social media sites are best for making money, and how to balance writing and earning an income. I offer hands-on advice that you can take home right away.
Final Thoughts
To make more money as a blogger is not really something hard but with hard work, patient and consistency, you will make money. It will keep growing, and growing until it grows into something very big.
That's all for this article, thanks for reading. Keep following dailygam.com for more awesome articles like this.
Last Updated 1 year by