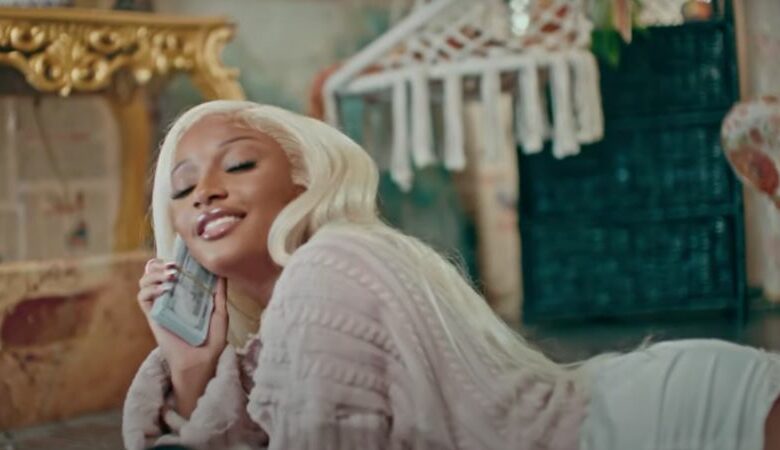 Ayra Starr, a recording artist for Mavin Records, has debuted the official music video for her most recent song, "Rush."
Ayra Starr's "Rush," an incredibly well-made song, departs from the popularity of her studio album "19 & Dangerous."
We all recall how the young singer signed for Don Jazzy earlier this year, and she has gone a long way to pay him back by striving so hard to succeed. We must embrace the aura that Ayra Starr is creating since she is doing great.
Rush has that positive Afrobeat rhythm. Ayra Starr is coping well with her celebrity, and this is only the beginning of a long and successful career.
Ayra Starr talks on a variety of topics in "Rush," including bragging about her wealth, the need to work hard every day to maintain her status, and the importance of avoiding negative energy from her rivals while doing so—a subject that is similar to that of "Bloody Samaritan."
Ayra first teased the song on her social media accounts in a small video in which she completely bragged in front of the camera and revealed the song's release date. The song is the first to be released after her debut studio album, 19 and Dangerous, was released on August 6, 2021. This only piqued fans' interest and prompted the release of the song.
Ayra Starr has established a name for herself in later events, and her contributions and dedication have aided in the improvement of the entertainment within the business. Rush, a pulsing, shimmering song by Ayra Starr, one of the top local Afrobeat acts, has just been released.
Last but not least, the music video was produced and directed by the incredibly brilliant TG Omori.
Watch and enjoy below Ayra Starr – Rush (Video) Below:-
Quotable lyrics of "Rush" by Ayra Starr:-
Sabi girl no de too like talk
Animals dey in human form
Padi man nobody like work
But you must hustle if you wan chop
E no finish Dem wan fight us
If them they new them run them no fit catch up
I no dey form say I to righteous
No come dey form say you too like us
Me no getting Tim for the hate and the bad energy
Gat my mind on my money
Make Dem dance like poco Lee
Steady green like broccoli
Steady on my grand no wan hear what they want telly me
Kudi in my fantasy
Dem wan dey check if my tap e no rush
But e dey rush
E dey rush well well
E be much
Na God dey make my tap e dey rush
The kind money we touch
E dey rush
E dey rush well well
No b hype everybody dey crush
There's no dulling with us
Last Updated 1 year by wpadmin