How to Become
How to Become a Freelance Data Engineer or Data Scientist in 2022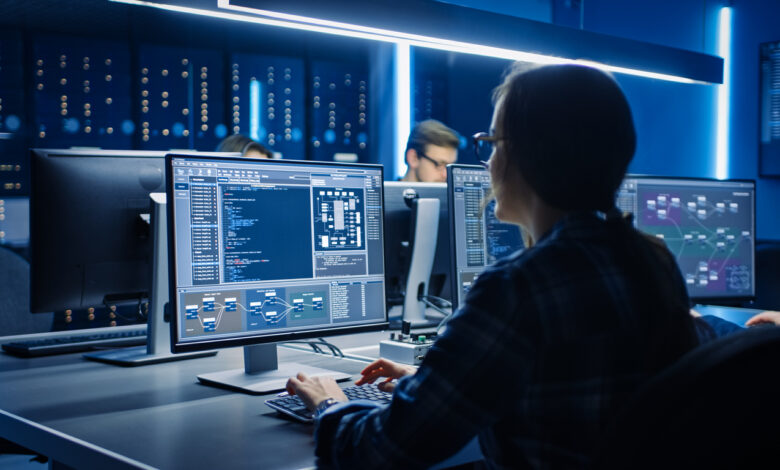 The field of data science is growing rapidly and is poised to explode in the coming years. That's why it's essential that you have a plan for how to become a freelance data engineer and make this career path work for you.
This guide will help you understand the current state of data science and where it's headed – as well as how to get started in this field.
What is Data Engineer?
Data engineer is a broad term that describes the techniques used to extract knowledge or insights from large amounts of data. This field takes a lot of different skills and experience to be successful, including programming, statistics, and mathematics.
Data engineer is a combination of skills from a variety of different fields, including computer science, economics, and statistics. Data scientists need to be able to identify patterns in data and understand how those patterns work together in an ecosystem. In addition to programming skills, they are also trained in statistics and mathematical modeling.
While data science is still a young field and one that will continue growing rapidly in terms of complexity, there are already many careers available for data scientists in many different fields.
Types of Data Engineers
While it's possible to create a data science career that involves moving from job to job and having varied responsibilities, most data scientists end up specializing in one skill set or type of work. Data scientists can focus on one of the following:
Data analysis and business intelligence: These types of data scientists are typically responsible for working with the results from data analysis and implementing the findings into their organization's workflow. They are typically required to have a deep understanding of data sets and familiarity with many different types of technologies. They may also be responsible for training others in how to work with the data.
Data visualization: These jobs involve working with visualizations, which is usually a large part of the responsibility of most data scientists. The main areas they will focus on are creating interactive visualizations, designing visualizations, and gathering feedback from colleagues and clients about their designs.
Data engineering: These data scientists are responsible for helping to create and maintain the datasets used by their company. They create large databases that can be accessed from a variety of different software applications. In addition to building these databases, they must also have a thorough understanding of how to access and execute complex queries on them.
Each of these different areas is still in its infancy and will continue changing rapidly over the next decade. Data scientist job titles will continue to change as technologies evolve and the role of this job evolves over time.
How to Become a Freelance Data Engineer or Scientist?
Becoming a freelance data engineer can be a great way to make money online, but it's important that you create a business plan for this career path. Without one, it's easy to get caught up in the excitement of the field and spend large amounts of time and energy trying to build a client base – only to realize that you haven't invested enough in marketing and outreach.
Here are the steps you should take to become a freelance data scientist:
Step 1: Learn how data science is used in different industries.
It's important that you understand the different types of data scientists and what they do. You need to see how their role varies depending on their industry and decide which of those roles you're interested in pursuing. Data science is used by a very wide range of industries, including finance, retail, health care, marketing, technology, and entertainment.
Step 2: Gather your portfolio of data science projects.
The next step is to gather a portfolio of past data science projects. You can choose to include both proprietary and open source projects – as long as you have full rights to include them in your portfolio. This will allow potential clients to see how you work, how you think about data analytics problems, and the types of results you can create. It's important that you make sure the quality of your work is professional-grade.
Step 3: Join freelance sites to find jobs and clients.
Once you have your portfolio of past projects, it's time to start looking for work. You can use freelancing sites such as Upwork, Freelancer, Fiverr to find a variety of different types of data science jobs – including consulting and data analysis jobs and contact potential clients.
Step 4: Ask for referrals from clients for repeat business
Once you've found some jobs and clients, you can start asking for referrals. If you want to make sure that you're being recommended as much as possible, it's best to ask clients to specifically recommend you. You will also want to make sure that your writing and presentation skills are above average – so they can add value to your portfolio.
Conclusion
Data science is a fast-growing field, and many people are already finding ways to make money from this field. The freelance data science career path requires that you learn as much as possible about the field before starting.
Last Updated 1 year by