How to Become
Complete Guide on How to become an Uber Eats Driver in Canada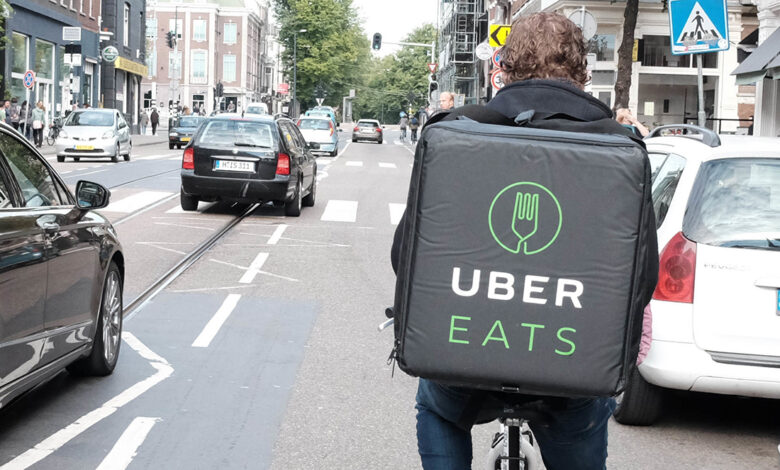 Uber Eats is the professional version of Uber service that has already made it easier for you to get your favourite food from local restaurants. Be it breakfast, lunch, dinner or any time during the day, just go to your app, open Uber Eats and you can order from a number of cuisines and restaurants across the city. Here is a complete guide on how to become an Uber Eats driver in Canada.
Being an Uber Eats driver means that you will have to be able to handle all kinds of orders, on-time deliveries and dealing with a lot of people throughout the day.
What is Uber Eats?
Uber Eats is a food delivery service that lets people order food from local restaurants and get it delivered to them by Uber drivers. The Uber Eats service is available across the world and offers a vast range of cuisines to the customers to choose from.
The Uber Eats app uses an app-based interface that is integrated with the Uber app. It is similar to the Uber app in general, the Uber Eats app also offers drivers a real-time delivery tracker to know how far they are from their destination and how much time they need to reach them. It also features driver-customer communication features such as ordering and payment using the app.
Uber Eats Driver Requirements
There are a few basic requirements that you will have to meet to become an Uber Eats driver:
1. Age: Uber Eats drivers have to be of 18 years or above to get started. You will also have to hold a valid driver's licence to drive for the food delivery service.
2. Vehicle: You'll need an Uber-approved vehicle (like a scooter, car or bicycle) to deliver food to customers.
3. Valid Licence: You will have to have a valid driver's licence to become an Uber Eats driver. You will also need to carry your Driver Licence with you at all times when delivering orders for the food delivery service. You are not allowed to deliver orders without it, and may receive fines if you are caught doing so.
4. Uber Driver App: You'll need to install the Uber Driver app. It is required to be able to schedule your deliveries and upload driver details. You can get it from Play Store or the Apple App Store.
5. Background Check: Uber Eats drivers also have to undergo a background check by the company. The process will try to assess your driving record and other personal info. All these will be done online.
6. Other Checks: In addition to the above, you may also be required to have bicycle lights, helmets, insurance and insulated bags. These remaining requirements usually depend on the kind of vehicle you intend to use for the food delivery service.
If you meet all the requirements above, then you are all set to apply for your job with Uber Eats. Read on and we'll tell you all about the recruitment process and how the delivery driver app works.
Steps to Sign Up for Uber Eats Driver Deliver Service
Step 1: Create an account with Uber Eats
To sign up for Uber Eats, simply download the app and create an account with it. This will allow you to choose your city, and select the vehicle you want to use to deliver food with.
Step 2: Provide the Necessary Documents
Before you start delivering food, you must send in the required documents to Uber Eats. This will include the following:
1. A copy of your driver's licence;
2. The vehicle registration; and
3. Proof of identity such as a passport or birth certificate.
Uber Eats will then review your documents and check if your vehicle meets their requirements.
Step 3: Complete A Safe Delivery Test Online
Once the documents are verified, you'll be asked to complete a Safe Delivery Test online. This will assess your knowledge of safety, and how to stay safe while delivering food. If you pass this test, then you're done with the signup process. Just wait until Uber Eats contacts you to schedule a delivery appointment.
Conclusion
Uber Eats Delivery in Canada has made it much easier for food delivery services and restaurants to connect with customers. It is a flexible delivery service that allows you to work according to your needs and work schedule. Just sign up, complete a quick background check and get started right away with your delivery job.
Last Updated 1 year by