How to Become
How to become the most followed user on social media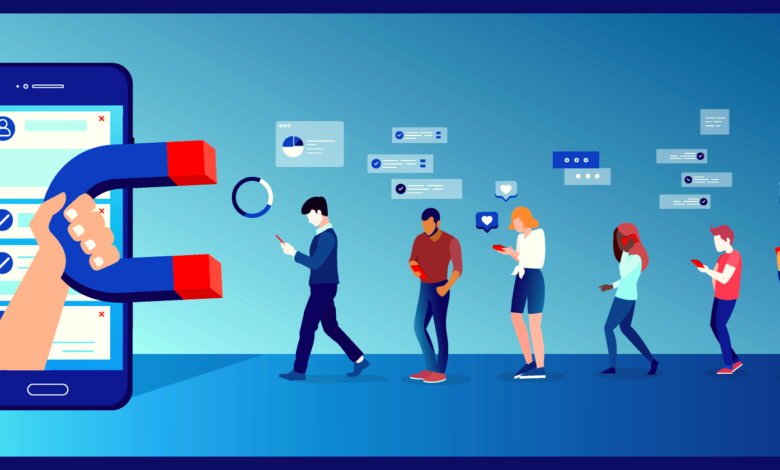 This guide will teach you how to get more followers on any social media platform. The number of followers that you have can affect the decision of people trying to decide whether or not to follow you.
Social media influencers and other businesses might want to collaborate with you if they think you have a following, strong enough to make an impact on their business.
Before we continue, do well to read some of our intresting posts you must have missed
Having a large following can benefit you and your business on any given social media platform. Most of these platforms can help to drive traffic directly to your website and boost SEO. 
In no particular order, these steps will help you get more followers on social media.
Branding is more than just putting a brand logo on your profile picture on social media. Whether it's a registered business or a personal brand, your brand's identity should flow through every post. 
Followers are attracted to brands that have a consistent voice or tone. Is your brand serious with a less colorful scheme, or is it fun and vibrant with an upbeat, casual tone? Build an identity for your brand and watch followers grow on your page.
This is not just about instantly following back anyone who likes your account, it's more like a networking process. Besides, you'll gain followers if you're a follower yourself. 
Find out who posts great inspiring content, who might be a brand influencer you can work with later. Social media platforms like Facebook, LinkedIn, and Reddit make it easy for you to find and join groups. Contributing to these groups is a great way for your business or brand to gain more exposure. Also pay attention to who influencers are following, they are likely to be high quality.
Be active and engage with your followers
Don't treat your social media platforms as just advertising campaigns by just posting regularly. Attract genuine connections and conversations by asking relevant questions. Give your followers a chance to express themselves, and gain some insight from your brand directly.
To get more followers on any social media platform, you may need to post a lot of exciting and engaging content for your followers. Sharing opinions about trends and some global updates can gain a lot of engagement from your followers. Be sure to tread lightly though on sensitive issues that might backfire and negatively affect your brand.
Stay updated on your industry's trends and forecasts. You will attract followers if you're known as a reliable source.
Work with a content calendar
Your job is to maintain a balance between posting consistently to stay relevant, but not posting so much that you become a nuisance. Strategize with a social media calendar, and create content alongside. Use tools that will let you schedule posts ahead of time, so you don't have to worry about posting manually all the time.
Promote across other social media platforms
Utilize every opportunity to connect with your audience. For instance, you can insert links to your social platforms on your websites and newsletters. Also promote awareness of one platform on another. Like, encouraging people to follow and use a special hashtag you created on Instagram for an event.
Although hashtags can be a great way for new followers to discover you, focus more on specific hashtags and less on generic ones with too much competition. A hashtag like #love for instance, has over two billion posts connected to it on Instagram, so your post might not get noticed at all.
Search for hashtags used in relevant posts or use online tools to generate hashtags. Creating your brand-specific hashtags is an effective way to generate engagement, and user-generated content as well.
Making attempts to understand the performance of your content can help you make better strategic choices. Knowing which type of posts resonate more with your audience, what time of day gets the most views and demographics can help with your brand marketing strategy. Some free analytical tools can provide valuable insight into your process.
The main purpose of gaining more followers is to increase Return-on-Investment and generate genuine buzz about your business or brand products and services. This is so that people continue to share, discuss, patronize, and engage with your brand. Using fake followers will not achieve any of these goals.
Dont forget to share this post and also visit dailygam.com for latest updates
Last Updated 1 year by