People
Daniel Ek Biography, Career, Education, Family and Net Worth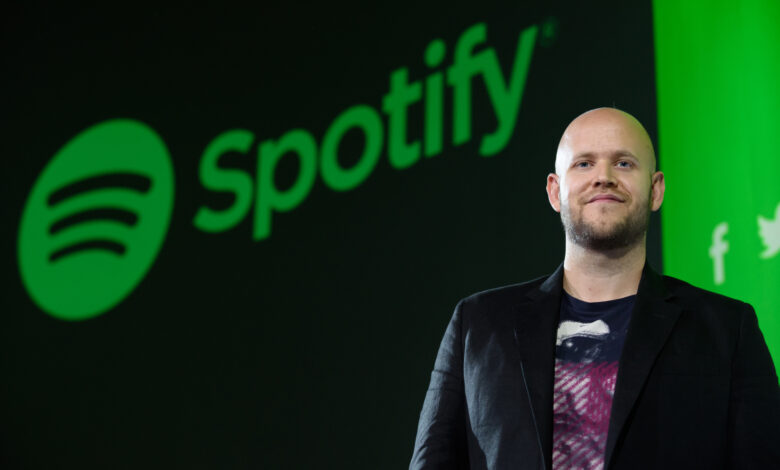 Technology has drastically changed the way music is listened to, and we have come a long way since the days of dial-up. With online streaming, we can access our favorite tunes anytime, anywhere, and from any device. The music streaming service Spotify is one of the best things to happen to music lovers.
Spotify is an online music service that gives access to a huge database of artist tunes. It was founded in 2006 by Daniel Ek along with Martin Lorentzon. Spotify is currently headquartered in Stockholm, Sweden with over 400 million users in different parts of the world.
The streaming service has impacted the music industry in a significant way. In the past 10 years, musicians have been able to earn more. It has also allowed them to release new albums directly through Spotify, which has helped them reach a lot of fans worldwide. Here is all you need to know about Spotify's founder Daniel Ek.
Birth and Early Life
Every entrepreneur has his own story, and Spotify's founder Daniel Ek is no different. He was born in Stockholm, Sweden on the 21st of February, 1983. Daniel was raised by mother and stepfather, Elisabet and Hasse, along with his sibling, Felix.
During an interview, he described his early life as "an average Swede" where he didn't have a lot of extra money to spend  but had the drive to pursue his passion. 
Daniel Ek has been passionate about music from a very young age. He received his first guitar and Commodore 20 computer at the age of five from his maternal grandmother, who was an opera singer.
He was attracted to music from a very young age and always wanted to learn more about it. Daniel, at a young age, taught himself how to play the guitar and was a self-taught software programmer. He developed his interest in music by learning from his grandparents.
Education
Daniel's passion for music grew by playing the guitar and he became so good that the music teacher described him as a gifted musician and predicted a bright future for him if he kept at it.
In secondary school, he had the choice to choose his favorite subjects, technology and music and that made him develop a deeper interest for those two subjects. He became so advanced in those areas by creating websites and setting up internet connections for his friends.
Daniel enrolled in the KTH Royal Institute of Technology to study engineering, but could not complete his studies, and quit without a degree because the first year was all about theoretical mathematics, which he seems to find too boring.
Career
After Daniel Ek quit his studies at KTH, he started a web hosting service for companies to publish their sites on the Internet, with his experience building web sites, it was not hard for him to start a project of his own. The startup was called Advertigo and it helped small companies to reach a larger audience.
The start up Advertigo was acquired by TradeDoubler, which finally led to Daniel Ek meeting Martin Lorentzon, who became his partner in Spotify, the music streaming service in 2006.
Daniel and Martin discussed their idea of creating a new kind of online music service, where people can have access to their favorite playlists for free, allowing customers to launch audio advertisements for as low as $5 monthly.
The innovation did not achieve instant success because of the low revenue potential for the music industry, but Daniel convinced partners that the platform will generate substantial revenue for them in the long run and discourage music privacy policies.
As a result, in 2010, Daniel Ek and Martin were able to raise funds from venture capitalists, which increased the value of the company to $4 billion and that was able to convince investors to invest in the company.
Today, Spotify is worth over $20 billion and has grown at a fast rate. The company has earned more than 20 million users in different parts of the world and has gained a huge portion of the market share of free music streaming.
Family
Daniel is a married man who is married to Sofia Levander with whom he has two children. The couple tied the knots in 2016 and top personalities like Mark Zuckerberg, Bruno Mars and Chris Rock attended their wedding ceremony.
Net Worth
Daniel Ek has a net worth of $2 billion. He has accumulated his fortune from his early interest in computer programming and was able to build a tech startup called Advertigo. He co-founded Spotify, which has grown at a fast rate and increased his net worth significantly.
Last Updated 1 year by