People
Paystack CEO: Shola Akinlade Biography, Early Life, Career & Net Worth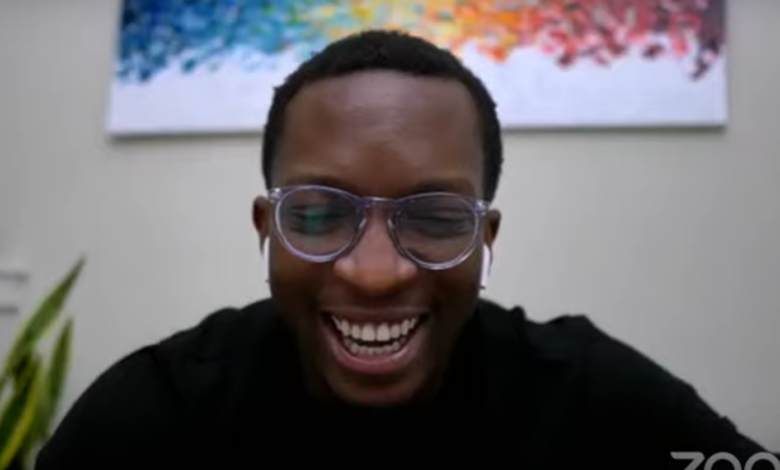 Shola Akinlade Bio – He is a software engineer and one of the major drivers of innovative payment solutions in Africa.
His expertise in the IT sector has firmly positioned him as an established entrepreneur passionate about technology. He currently leads the growing Paystack team and is the Co-founder and CEO of this exceptional payment processor.
He co-founded Paystack with Ezra Olubi in 2016. He worked in the area of website development, and had a major body of work. It was during his tenure that he honed his technical expertise and became more confident in the field of software development.
He is a well-rounded individual, with a unique software engineering and management background. He is a highly-skilled professional in all areas of IT, and he has sufficiently demonstrated this through his technological prowess.
He brings a wealth of expertise to the table having worked in various IT areas including System Administration, Software Development and Leadership. He is also a passionate business leader who has managed to combine his numerous technical skills with the vision of building a cutting-edge payment processing platform. 
He has come a long way to become one of the leading figures in the IT space and Shola Akinlade Bio is incomplete without mentioning that he has made a significant impact on the industry and has many accolades to show for his talent and creativity. 
Early Life & Education
Shola Akinlade was brought up by his parents in Lagos and went to the Saint Gregory College in the same state to obtain his SSCE education before proceeding to attend Babcock University. He graduated from Babcock with a degree in Computer Science in 2006. 
After graduating from Babcock, he started job hunting in the IT sector and was hired by a brewing company in Lagos. He showed his skills in software development which made him secure a managerial role in a leading retail brand in Nigeria.
Career
Shola Akinlade has always wanted to work in the IT sector since his early years. He never took it easy and had a keen interest in software engineering as a student. In fact, his education had prepared him well for an agile career path and he was ready to take on the challenge of becoming a software engineer.
After bagging the Computer Science degree from Babcock, he joined Heineken's IT department as a Database Manager to help them with the administration of the system. He had the opportunity to administer solutions that helped the company achieve their ambitious goals.
This encouraged him to move forward and pursue his passion for software development. He cofounded a Nigerian software development company with a roommate, Moyowa Okegbenla. The duo developed an open platform named Precurio to provide innovative solutions to businesses by developing a platform for them to host their cloud project.
The platform was a huge success, as it helped the company host their project on a cloud, and it became one of the most successful cloud hosting platforms in Nigeria. His work there made him gain extensive experience across all aspects of IT and gave him a competitive edge in software development.
Leveraging on that success, they approached Nigerian banks to help them build software that would accelerate the payment processing for banks. Shola Akinlade played a great role in developing applications for several banks.
The software helped banks in Nigeria integrate their services to match the global banking standard, and it has also unlocked and boosted business growth.
In January 2016, Shola Akinlade and Ezra Olubi founded Paystack, the payment processing platform, in Lagos. The duo was already familiar with software development and had many years of experience in the field. They worked together and brought their experience and knowledge to build a payment processing platform that eventually has helped numerous businesses reach their full potential.
The company was eventually acquired by Stripe in 2020 for a large sum of $200 million to expand their operations in the African market. 
Net worth
Shola Akinlade has worked very hard in the IT sector and has helped many businesses grow. He is currently one of the top software developers in Nigeria and is known for his exceptional work in the field. He has definitely earned a good salary through his work and has succeeded in making a good name for himself in the IT sector.
He is currently estimated to be worth over $100 million from his career as an IT professional, however his exact net worth is not known.
Last Updated 1 year by