People
Jan Koum Biography, Career, Education, Family and Net Worth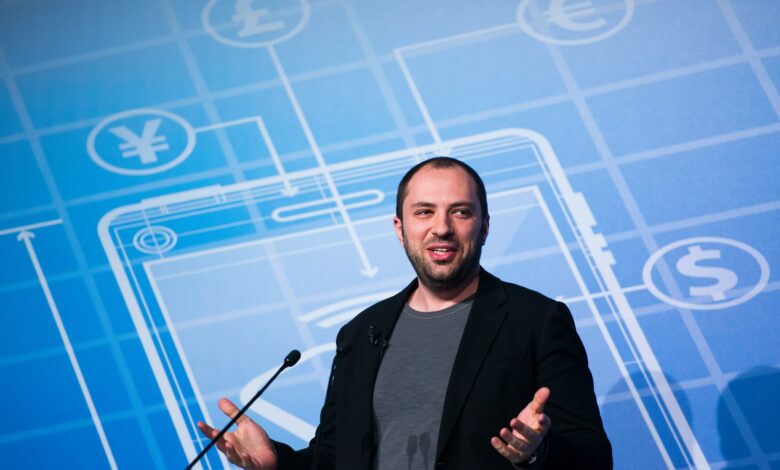 Jim Koum is one of the most famous names in the world of technology and his name comes as a synonym for one-of-the-best Internet entrepreneurs of all time as well as one of the richest people in America today.
Koum is co-founder of WhatsApp Messenger, which was sold to Facebook for $19billion in 2014, the largest by far venture deal in the history of technology.
Along with Brian Acton, Koum developed the world's most popular messaging application that works on every major smartphone platform. Koum, who is one of the richest people in America today, contributed significantly to the success of WhatsApp through his programming expertise.
Though Koum is one of the million dollar personalities in America today, he grew up in Ukraine under harsh and poor conditions that have significantly shaped his character and motivation.
Early Life and Education
Born and brought up in the former USSR to Jewish parents in Feb 1976, Koum moved to the United States at an early age with his family, who fled the anti-Semitic situation in their home country.
While growing up in a small town in the Midwestern region of America, Jan experienced considerable challenges in adjusting to his new surroundings. His mother worked as a babysitter and he worked as a cleaner to help her financial problems.
Jan completed his early education in the small town and enrolled at San Jose State University. His parents could not afford his college education, so he had to take a job as a security tester with global accountants E&Y to pay for his studies.
At the age of 18, Koum was a skilled self taught computer networking engineer with a passion for programming. 
Career
The Ukrainian-born tech genius' first foray into the tech world was at Yahoo, where he met his co-founder Brian Acton. He worked at Yahoo for just one year, spending his time looking into security loopholes.
Jan Kuom joined the company to finance his education at the San Jose state university, he was employees as the infrastructure engineer, saddled with duties to uncover security vulnerabilities and risks. He programmed obsessively in his spare time and that developed his capabilities to handle almost any projects.
During his early days at Yahoo, he demonstrated his exceptional capability amongst other employees by solely working on a system failure that almost disrupted their service for the whole day.
The system was back up and running within hours, a feat that is attributed to Koum's work in fixing it. The incident further proves his expertise in programming.
While at Yahoo, Koum had a tremendous influence on the company and its employees before he expressed his desire to pursue entrepreneurship with Brian Acton that led to his first big venture now known as WhatsApp with his colleague Brian Acton.
WhatsApp was founded in 2009 by Koum and Acton. The application has revolutionized how people communicate with the use of the internet, it is used by almost 1.5 billion people world over.
Jan Koum Wife/Girlfriend
Jan Koum likes to keep his relationship from the public, however from time to time he is spotted together with Evelina Mambetova, an Ukrainian actress. Some people believe that she's his girlfriend, but there is no confirmation at this time.
Net worth
Koum was one of the primary beneficiaries of Facebook's acquisition of WhatsApp for $19 billion and the deal increased his net worth to $9.8 billion.
Last Updated 1 year by