People
Fireboy DML: Biography, Age, Networth, etc.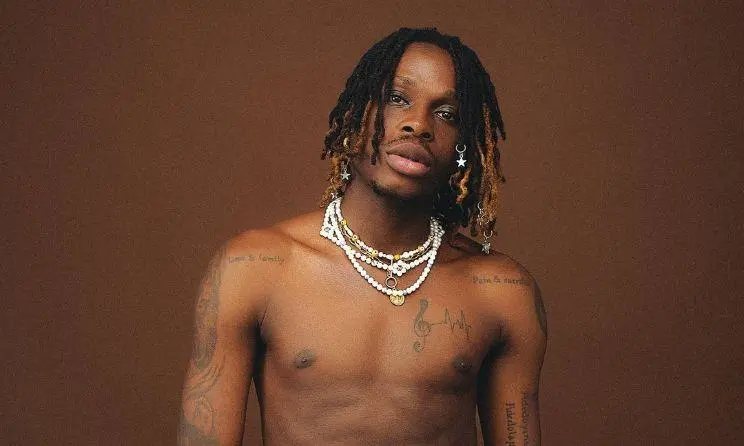 Fireboy's career has spanned just a few years, but he has achieved so much. Take a peek at the important things you should know about him.
Fireboy's Background
Nigerian singer Adedamola Adefolahan, also known as Fireboy DML, was born on February 5, 1996. He is a member of the record company YBNL Nation, established by the Nigerian rapper Olamide. 2019 saw the release of his first studio album, Laughter, Tears, and Goosebumps. At the 2020 Soundcity MVP Awards Festival, he won Listener's Choice and was nominated for Song of the Year for "Jealous."
Fireboy DML grew up in Abeokuta, Ogun State, and sang at his local church. His interest in music began to grow while he was a student at Obafemi Awolowo University.
Fireboy's Education
He went to Ile-Ife, Osun State's prestigious Obafemi Awolowo University (OAU) to further his education. English was Fireboy DML's major at OAU, and he received a Bachelor of Arts degree in 2017.
Fireboy: Rise to Fame
Fireboy has admitted that, despite not coming from a family of artists, his appreciation for the arts has grown on him. The artist has been writing poetry for most of his adult life, but he has been singing since he was 12 years old. Though he had always written poems and a few songs, it was at the university that he discovered his talent.
He had never thought of singing as a significant ability or a source of income, just something he could do.
At his school, Fireboy began to act in some plays and quickly gained popularity among the kids. At this point, he thought music-making might have some potential.
Olamide signed Fireboy DML to his record company, YBNL Nation, in October 2018. Picazo Rap and Yomi Blaze were signed by the music mogul hours before the announcement on Instagram.
Fireboy: Career
Prior to its re-release on March 25, 2019, his chart-topping song "Jealous" was first included on the joint album YBNL Mafia Family (2018) by YBNL Nation. The song combines African harmonies with parts of country and soul music; it is made up of guitar riffs, traditional drums, and percussion. [4] [3] The subject of "Jealous," which Cracker Mallo produced, is love and the many emotions that come with it. Director K oversaw the "Jealous" music video's visuals.
The swoon-worthy track "What If I Say" by Fireboy DML was released on June 14. A combination of percussion, ambient synth harmonies, and a drum riff were used in the production by Pheelz. In 2022, Fire dropped the visuals to his hit songs, Playboy, Bandana and many more.
Fireboy's Achievements
Apollo received an 8.3 out of 10 in a review from Pitchfork, which referred to it as "the height of his vision so far, a melodious, detailed, and seamless album of feel-good pop and R&B." His urge to be himself and all those like him, spinning personal and borrowed narratives of existential crisis, ambition, love, lust, and depression, is at the core of his writing, according to NotJustOk.
The song "Peru," which Fireboy DML released in 2021, "affirms Afrobeats intelligence," according to Music in Africa. He appeared on the singles "Be My Guest," "History," and "Running," all by Ladipoe, WSTRN, and Cheque.
His single, Peru Remix with Ed Sheeran, made its debut on the Billboard Hot 100 chart on February 7, 2022.
Fireboy DML received media attention in Nigeria in 2020 as a result of FC Bayern Munich using his song "Champion" for their UEFA Super Cup celebrations. The soundtrack for FIFA 21 features his song "Scatter" from his debut album Laughter, Tears, and Goosebumps.
Fireboy's Relationship
Even though Fireboy sings above girls and lvove, he is currently sinlge as he hasn't reveal any connection to any lady yet.
Fireboy's Net-worth
As of the 2022 update, according to Networth202,  the well-known Nigerian singer and songwriter "Fireboy DML" is estimated to be worth $1 million.
Check out the top 5 music video directors in Nigeria in 2022.
Last Updated 12 months by wpadmin