How to Become
How to become a successful digital marketer | Career Guide
Guide to having a successful career in digital marketing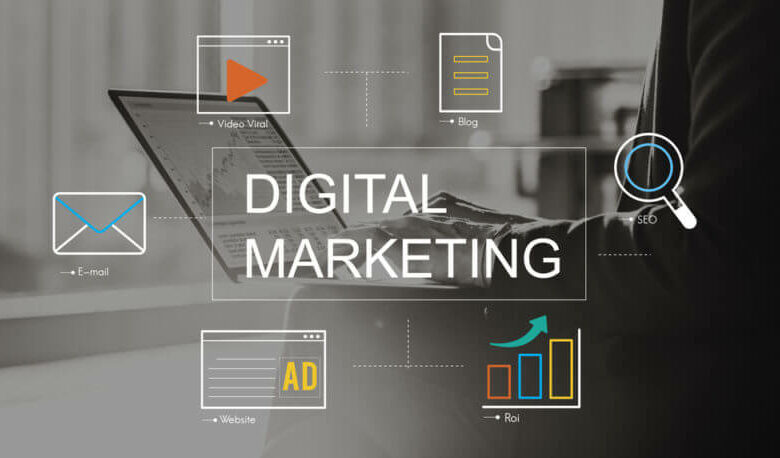 Simply having a mobile phone, laptop or device connected to the internet means you have, at some point, experienced digital marketing. The promotion and selling of products or services happens on a regular basis and digital marketing is how it all works.
The field of digital marketing requires specialists who put in effort and hard work. One must be conversant with most digital channels in the online marketing industry. 
To have a successful career in digital marketing, this guide will enlighten you on the responsibilities of a digital marketer, why you should be one and the skills necessary to achieve positive results.
Before we continue please go through some of these related posts below
Who is a Digital Marketer? 
Roles and Responsibilities of a Digital Marketer
A professional digital marketer promotes a business and its products or services using available online/digital channels. Such a person will require extensive knowledge of how websites, search engines, social media and advertisements work.
The idea is to be able to generate and convert leads, increase brand awareness to sell a product or service. 
Job responsibilities of a digital marketer
Along with tools and understanding of marketing trends, here are the job responsibilities of a digital marketer:
Organizing efficient SEO campaigns

Studying and optimizing PPC campaigns

Applying content marketing campaigns

Using social media networks to achieve business goals

Supervising members of a digital marketing team

Strategize and critically assess performance across all digital channels.
Why should you learn Digital Marketing?
Around the world, larger budgets are being allocated to digital marketing. The demand for skilled and experienced professionals continues to rise as plenty of business is carried out online.
The Return on Investment (ROI) is a handy metric today and to a huge extent, determines the overall success of a brand or business. This means that more companies, brands and organizations will invest in this department.
Advertising via mobile is significantly effective and evolving, and as such, trained professionals need to be employed or hired to make use of this space. 
Digital marketing is a skill you can apply to your personal business or brand. The ability to be proficient in multichannel marketing and achieving results will profit a person financially and otherwise.
STEPS TO LEARNING DIGITAL MARKETING
Below are steps to ensure sucessful learning of Digital Marketing.
Learn the Basics
A specialist in digital marketing needs to know the role of each digital channel available, what it does, and how it functions.
Important Digitial Marketing Channels
The top important digital marketing channels are:
Website Marketing

Content Marketing

Search Engine Marketing (SEO and PPC Advertising)

Email Marketing

Affiliate Marketing

Social Media Marketing

Video Marketing
Become an SEO Expert
Search Engine Optimization (SEO) plays an active role in a successful digital marketing campaign. It is Important to learn to optimize a website for search engines, as this skill will aid other online marketing techniques.
Study PPC Advertising
Managing PC campaigns on Google Ads or Facebook Ads will require in-depth analysis and skill to achieve success. It is common for a digital marketing campaign to majorly employ PPC campaigns, therefore, it is an invaluable skill.
Learn how marketing works on other networks as you may have to explore other social media platforms like Facebook, Twitter, Pinterest or LinkedIn.
Apply Content Marketing Campaigns
A digital marketer must appreciate the need for content that satisfies user intent. Engaging copy and content are ultimately effective as well as optimized profiles for each platform.
Learn Email Marketing
Despite the up surge of social media networks, email marketing is usually the final step of a marketing sales funnel. To conclude a sale, generate more leads and engage with clients, one should learn this skill.
Team Management Skills
It is part of your job responsibilities to head and manage a team of other specialists that constitute a digital marketing team.
Understand the Use of Data Analysis
Analyzing data, monitoring and optimizing marketing campaigns across digital channels are part of a digital marketing professional's duties. Tools to master are:
Google Analytics

Google Search Console

Facebook Ads Reporting

Google Data Studio
Be a Certified Digital Marketer
The fastest way to become a specialist in digital marketing is to engage a comprehensive digital marketing course. It will guide you on everything you need to know about digital marketing without having to toggle in and between different resources.
Being certified will show that you have necessary knowledge to secure a job or position as a professional.
Stay Updated
Digital Marketing Experts know to stay updated on the latest trends across different channels. 
Google makes lots of updates in a year to its search results and algorithm, and so does Facebook. One therefore, needs to be informed on all the latest trends in the digital marketing industry. 
From this guide, you have learned that to have a successful digital marketing career, you will need to learn how to apply all available digital marketing channels.
The industry is dynamic and constant learning is part of the job. Also, you don't need a formal university degree in digital marketing although many schools offer degrees in that area.
Last Updated 1 year by