General
The 5 Must-Have WordPress Plugins to Boost Your Website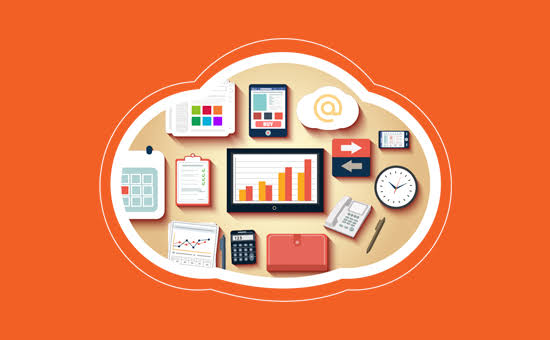 There are quite a few ways to make your website more appealing to your users and search engines alike, but using plugins can be one of the most effective solutions out there.
However, there are hundreds of different plugins out there, which makes it hard to know which ones will help you achieve your goals and which ones won't.
To help you find the right solutions, we've created this list of five must-have plugins to boost your website and take your business or project to the next level. Make sure to check them out.
The 5 Must-Have WordPress Plugins to Boost Your Website
1. Yoast SEO Plugin
One of the most popular SEO plugins for WordPress, Yoast SEO is essential for any website. Its built-in function with Google Search Console and Bing Webmaster Tools helps you implement best practices from the get-go.
You can also use it as a keyword analysis tool to review your content's suitability on search engines. It is also equipped with social media optimization features that let you optimize posts for Facebook, Twitter, LinkedIn, and Google+.
2. WP Rocket
WP Rocket is an excellent plugin for making your site faster and more secure. For $79 a year, you get extra features like smarter caching, CDN support, and security scans.
It's easily the best free option on this list. If you're willing to spend the money though, it's worth paying the annual fee because of all the great features that come with it.
The downside to the yearly plan is that there are cheaper monthly plans available if you don't want to commit long-term. Some other plugins we liked are Cloudflare (a free one), W3 Total Cache (a paid one), and Google Pagespeed Insights (which tells you how fast your site loads). All three of these plugins do pretty much the same thing but they work in different ways.
Cloudflare is really easy to set up and doesn't require any changes to your code at all, but if you have problems with images loading too slowly or pages taking too long to load then W3 Total Cache might be what you need.
Just install and activate the plugin from within the WordPress dashboard; then go through each setting and make sure everything matches up with what you need for your website.
3. Akismet Anti-Spam
Akismet is a WordPress plugin that offers real-time protection against comment and trackback spam. There's no manual training or regular updates required, just install and go.
Akismet also learns as it goes, adapting its protections to the ever-changing landscape of spamming techniques.
An up-to-date list of the latest threats is automatically included with your Akismet subscription so you're always protected from what bad guys are doing right now.
It was one of the first plugins I installed on my website and it has worked beautifully since then. I have been using this plugin for years now and haven't had any issues at all.
By having an active community of millions who use Akismet every day, we can better protect you too!
4. Google Analytics Dashboard for WP
Google Analytics Dashboard for WP makes it easier than ever to see which pages are drawing the most traffic, what's driving those visits, and how your content is performing.
The plugin gives you access to all of your data from within WordPress so that you can monitor your website in real-time and make adjustments as needed.
As a bonus, it includes more than 30 widgets that allow you to showcase important information on any blog or website page. It also has a mobile app that lets you manage everything from a smartphone or tablet, so it's easy to keep tabs on your site no matter where you are.
5. Wordfence Security
Wordfence is a security plugin that offers many types of protection for the different aspects of your site. It blocks bots, checks URLs, and alerts you if there are any security vulnerabilities.
This is an invaluable plugin because it can help secure your site against common risks such as login page hijacking or brute force attacks.
There's also a paid version of this plugin with additional features like auditing tools, password management tools, and banning bad users.
If you have experience in developing websites or programming code, then Wordfence is great for providing security without limiting your options too much.
Conclusion
This list of plugins is a great place to start if you are feeling overwhelmed or don't know where to begin. Trust me, every website needs plugins and that's why these five are an excellent place to start! If you have any questions about any other plugins, feel free to comment below. I'll be happy to help as much as I can.
Keep following dailygam.com for more useful and awesome articles. Thanks for reading, I'll see you in the next one.
Last Updated 1 year by