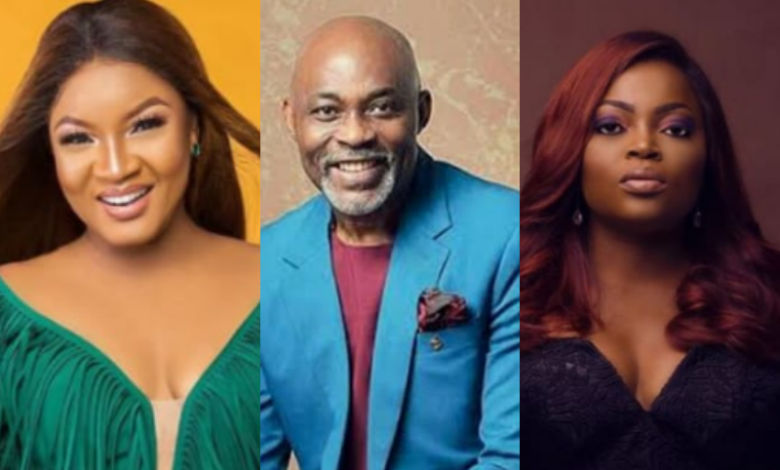 The entertainment industry has made a lot of billionaires and millionaires over the years. These individuals have been in the movie industry for a long time. In this article, I have listed the top ten richest nollywood actors and actresses in 2022. Continue reading to see your favorite nollywood actors and actresses and see their net worth.
Top 10 Richest Nollywood Actors and Actresses 2022
1. Genevieve Nnaji
Since she began acting in home videos more than ten years ago, Genevieve Nnaji has progressed to appearing in films of the highest caliber and even producing and directing her own films.
Lion Heart, Nigeria's first Oscar entry was produced in 2018 by her and Chinny Onwugbenu. Although the academy disqualified the film, it marked a turning point in the development of the Nigerian film industry. Also, Genevieve represents both national and international films as a brand ambassador.
Richard Mofe-Damijo, better known by his stage name RMD, is an actor, writer, producer, and attorney from Nigeria. He was formerly the Delta State Commissioner for Culture and Tourism (2009).
RMD has appeared in a number of blockbuster films, awarded the Lifetime Achievement Award at the 12th Africa Movie Academy Awards in 2016, and won the Africa Movie Academy Award for Best Actor in a Leading Role in 2005.
RMD is the richest male actor in the Nigerian film business with an estimated net worth of $5.8 million thanks to his burgeoning career (Nollywood).
James Ikechukwu Esomugha, also known as Jim Iyke, is a seasoned actor who has appeared in more than 150 movies in Nigeria.
He started acting in 2001 while still playing football, and by 2022, he was one of the wealthiest Nollywood actors. Jim Iyke has an estimated net worth of $5 million.
4. Funke Akindele
The estimated net worth of Akindele Bello Olufunke Ayotunde, often known as Funke Akindele or Jenifer, is $7.6 million. She was born in Ikorodu, Lagos State, Nigeria, on August 24, 1977. She is the second of three children (two girls and a boy). Funke Akindele's father is a retired school principal, while her mother is a doctor of medicine. The previous Ogun State Polytechnic, currently known as Moshood Abiola Polytechnic, awarded Funke Akindele an Ordinary National Diploma (OND) in mass communication.
With almost 200 films, several television programs, and soap operas to his credit, Desmond Eliot is one of Nollywood's top actors. He ran for and was elected to the Lagos State Assembly in 2015.
He is one of the top 10 richest Nollywood actors and actresses thanks to his amazing fortune of about $5 million accumulated over the course of his career. He was nominated for various awards and won best supporting actor in a drama at the 2nd Africa Magic Viewer's Choice Awards.
6. Omotola Jalade-Ekeinde
Omotola has worked as an actor for more than 20 years. She is well known both in Nigeria and beyond. Due to her figure and beauty, she is sometimes referred to as 'curvy actress'. Omotola is wed to an accomplished pilot. She serves as a brand ambassador for a number of Nigerian companies as well as for a number of foreign organizations. The net wealth of Omotola Jalade-Ekeinde is $7.2 million.
Next on our list of richest nollywood actors and actresses is Segun Arinze, often known as the "Black arrow." He is estimated to have a net worth of $4.8 million. Segun Arinze was born and raised in the state of Anambra even though he is a native of Lagos. He started his acting career in Ilorin and has since been in a number of Nigerian-made movies.
8. Rita Dominic
Rita Dominic is another actress with more than 20 years of experience. She has appeared in a number of films and was once one of Nollywood's most sought-after actors. She started out as a child performer and then kept doing adult roles. Over the years, she has won numerous accolades and positions herself as a supporter of women's emancipation. Rita Dominic has a $6 million net worth.
Mr. Ibu, a.k.a. John Ikechukwu Okafor, is one of Nigeria's most skilled and well-paid comic actors. His comedic performances are frequently characterized by utter idiocy, amusing incompetence, and a stark separation from reality.
He has acted in more than 200 movies, and his projected net worth of $4.5 million places him among the top 10 wealthiest Nollywood actors in 2022.
10. Chioma Chukwuka
Actress, director, and producer, Chioma Chukwuka, for her work in the film "Sins of the flesh," received the Africa Movie Academy Award for "Best Actress in a Leading Role" in 2007. In 2010, she received the Afro Hollywood Award for "Best Actress in a Leading Role." With an estimated net worth of $5.7 million, Chioma is one of the most wealthy and influential actresses in the Nigerian and Nollywood film industries. She is currently married to Franklin Akpotha.
Frequently Asked Questions
Who is the richest actor in 2022?
With a $950 million net worth as of August 2022, Jerry Seinfeld is the richest actor in 2022.
Who are the richest Nollywood actor and actress 2021?
As of September, 2022 Genevieve Nnaji and Richard Mofe Damijo (RMD) are the richest nollywood actors and actress having $15 million and $5.8 million respectively.
Who is the richest woman in Nigeria 2022?
The richest woman in Africa, Folorunsho Alakija, made her fortune as a significant player in the Nigerian oil and gas sector. In Lagos, she started her professional life in 1974 as an executive assistant for Sijuade Enterprises.
What does Zubby Michael charge per movie?
Zubby Michael charges at least N500, 000 per movie script. Read more about Zubby Michael and his career.
Conclusion
These are the top ten richest nollywood actors and actresses in 2022. These guys have been in the movie industry and made a lot of money from it through their hard work commitment and dedication to acting.