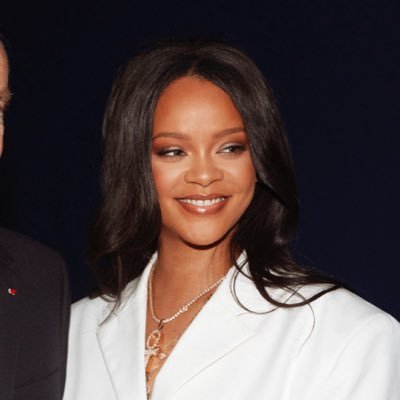 If you are active on social media, you must have noticed that the trending topic about Rihanna is her newborn baby. However, the singer had, in the past, produced great hits that rocked the music industry. These great hits (Rihanna songs) are the subject of discussion in this article.
Here, I have highlighted the top 10 songs of this phenomenal singer. The music of Rihanna is a flawless fusion of pop, R&B, dancehall, electronic dance music, and adult contemporary. Check out her songs below.
Top 10 Rihanna Songs
1. Umbrella
Rihanna's biggest hit to date is Umbrella! It was Rihanna's first UK number 1 song in 2007, and it held the position for a remarkable 10 weeks!
2. Diamonds
Diamonds," the album's lead single, was released and reached No. 1 in the U.S. for the 12th time in Rihanna's career.
Sia, a pop diva, wrote the hit song "Diamonds" in just 14 minutes, which may surprise you. Two examples of how Sia's influences can be heard in the song are the electronic music production and the notes in Rihanna's lines that sound like they could be a distant relative of the verses in "Chandelier."
3. Only Girl In the World
Even though Rihanna is singing to a boy in this song, "Only Girl (In the World)" has a feminine vibe to it. It is a song about being the dominant one in a relationship, and it has an electrifying chorus that soars to the sky and high-energy charm.
A different interpretation of "Only Girl (In the World)" contends that Rihanna wants to feel like Eve in the Garden of Eden story, despite the fact that most people think this song is just a love romp about obtaining attention from a partner.
4. What's My Name?
We love all of Drake and Rihanna's collaborations, but this song from Loud will always be our favorite. Drake and Rihanna both contribute love-themed bars to "What's My Name." They even portray each other's love interests in the music video. The song's production is cheerful, fun, and even a touch ecstatic. It brilliantly conveys the sensation of falling deeply in love.
5. Rude Boy
Her multi-platinum-selling Rated R album's second hit, Rude Boy, was nominated for Best Editing at the 2010 Video Music Awards. It became double platinum and peaked at number one in the United States.
6. Te Amo
Te Amo is all about Rihanna being the target of another woman's desire, as the song's lyrics imply.
7. Love The Way You Lie
On Eminem's huge summer single Love The Way You Lie, Rihanna appeared. The video, which features Megan Fox and Dominic Monaghan from Lost, has amassed a massive 200 million views! The fiery performance with Eminem was chosen as the finest of the evening because he was able to convince Rihanna to quit the set of her future film.
8. Stay
The only ballad by Rihanna that has done so well commercially is undoubtedly Stay. Given its rarity in Rihanna's repertoire and the extremely delicate subject matter, we felt we had to include it on this list.
The second single from Rihanna's seventh studio album, Unapologetic, is titled "Stay." Mikky Ekko contributes vocals as a guest, and Ekko and Justin Parker wrote the song.
9. SOS
Even though Rihanna's song "SOS" is one of her older songs, we think it's still one of her most underappreciated. It tells the story of a girl who falls madly in love and serves as the album's danceable lead single.
10. We Found Love
"We Found Love" is a critically acclaimed and commercially successful song with an ethereal and powerful melody and concept. The song, whose lyrics were written by Scottish music producer Calvin Harris, appeared on 18 Months, the third album from Rihanna's sixth studio album Talk that Talk.
The number-one single "We Found Love" by Rihanna has remained at the top of the charts longer than her big hit "Umbrella" had on the Billboard Hot 100.
Frequently Asked Questions
What is Rihanna's biggest hit?
On "Take a Bow," Rihanna says, "Just cut it out." The 2008 song, which had a lot of attitudes, propelled Rihanna to the top of the Hot 100 and stayed for a total of 27 weeks there.
How many Top 40 songs does Rihanna have?
Rihanna has accumulated 31 top-ten hits and 14 number-one songs on the Billboard Hot 100 in the US. She is the artist with the most weeks spent in the top ten and has spent a total of 60 weeks at number one (360)
Which song made Rihanna famous?
Umbrella
With the release of her third album, Good Girl Gone Bad (2007), Rihanna cemented her reputation as a sex icon in the music business. The number-one hit "Umbrella" propelled Rihanna to international fame and earned her first Grammy Award.
What are some of Rihanna's top hits?
Rihanna's Top Hits
Love on the Brain (2016)
Where Have You Been (2011)
Don't Stop the Music (2007)
FourFiveSeconds (2015)
You Da One (2011)
Kiss It Better (2016)
Russian Roulette (2009)
Cheers (Drink to That) (2011)
Who has the most #1 songs?
The Beatles
The Beatles hold the record for most No. 1 singles ever with 20. The Beatles continue to hold the record for having the most songs to reach No. 1 in the charts, however it is unknown for how long.
Who has more number 1 hits Rihanna or Beyonce?
Rihanna (33) and Beyonce (22) are the only other musicians to have more than 20 chart-topping singles. Throughout her career, Janet Jackson has had 20 number-one hits. Katy Perry is second with 19 and Jennifer Lopez is third with 18.
Conclusion
These are the top 10 Rihanna songs; there are others. You can stream or download these songs and the others on Boom player, Spotify, Music X, etc.