General
How to contribute to your community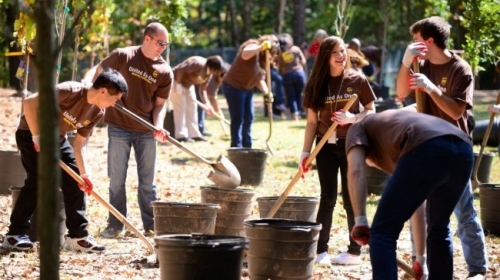 Despite our busy schedules, it is always important to make out time to give back to your community. There are so many benefits to inspiring and helping those around you. 
Before we continue, do well to read some of our trending posts Today
As humans, helping better others' lives has tremendous impacts on our own. Acts of kindness and patriotism leave us feeling happier, more balanced and creates a general sense of purpose in everyday life.
In this article, we will discuss different ways you can give back to the community.
Volunteer
Making yourself available by using your skills and energy is one of the easiest ways to give back to your community. It can be a local organization, hospital, food bank, youth group that can benefit from your time. 
Clean-Up Activities
Make your area a more pleasant place to reside by picking up some trash and doing yard work. You can carry out this activity with a group of friends and other volunteers. Then, decide on a location that needs some love.
Assist Your Neighbors 
People go through difficult times everyday ranging from financial, physical to psychological problems. By investing time in your neighbors, you can find out more about the challenges they face and figure out how to help them. It may be doing some grocery shopping, mowing the lawns or just having a brief chat with them.
Donate Things
Helping the community goes beyond just giving out time or money. You can also help someone in need by donating your unwanted possessions. Your community center may host a program and ask for freewill donations.
Donate Blood
Sometimes, just one donation can save many lives, at other times, one patient could require multiple donors. Blood donation goes a long way in heart surgeries, leukemia treatments and emergency accidents. You can contribute to your community by donating blood to people that need them.
Charity Events
Identify a cause or movement you're passionate about and organize a charitable event on its behalf. To help, you can reach out to the organization you're interested in helping for ideas and directions.
Donate Money
If you happen to have extra money, consider donating a small amount to a local charity. An orphanage home is a good place to start, as they will appreciate whatever you support them with. 
Participate in Community Meetings
Meeting people from your neighborhood will help develop a deeper familiarity with that community. Being a part of community projects and activities is a great way to build feelings of belonging and ownership of your area. 
Benefits of Contributing to Your Community
Generally, those who make voluntary contributions report an increase in wellbeing, self-esteem and social connections. 
Research shows that when individuals contribute to society, there is improvement in their physical and mental health, in short, their overall social wellbeing.
In everyday life, there are so many opportunities to contribute to society. It is important to note that the individual also benefits as the community improves.
Last Updated 1 year by