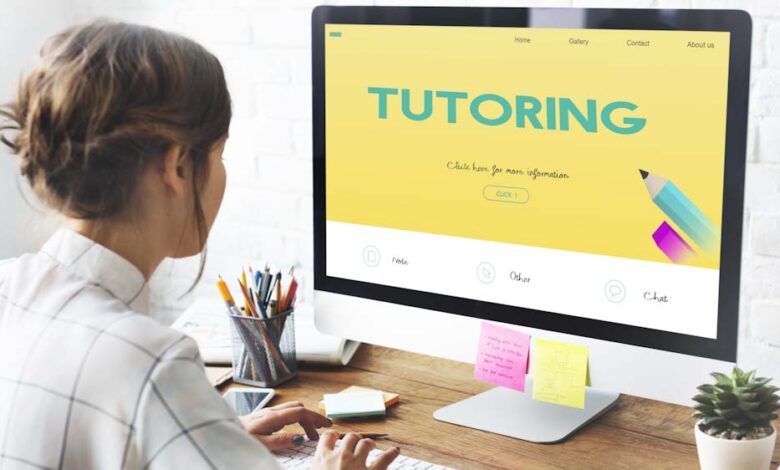 Noting that the English language is more and more important as an international language, the practice of teaching English online is on the rise. By using the online platform, learners do not need to travel distances to get lessons.
Before we continue, do well to read some of our trending posts
Learners have the ability to get easier access to native speakers so demand is growing. Teaching English language online gives you a lot of flexibility as you can teach from anywhere and earn money too.
How to Start Teaching English Online
Below are the steps to start teaching English language online
Be Fluent
One of the basic requirements to become an English teacher is to be fluent in the language. If you possess excellent knowledge of reading, writing, speaking and listening, you can begin your career as an online English teacher, even without a degree.
Get Certification
To be successful in the online English teaching career, you should endeavor to get certification. Different types of English language certification programs include; TESL, TEFL, and TESOL. These certifications can also be obtained online.
Get Required Hardware and an Internet Connection
To teach English online, you need to acquire all necessary hardware such as
A computer 

Webcam/Camera

Headset/microphone

Solid Internet connection
Use the Right Software
Learning English online works best with a video chat. You can achieve this by using popular apps like Skype. After installing the software, search for tutorials on how to teach English online via Skype to conduct your lessons online. If you work with an online English teaching company, you may be provided with the software, lesson plans and manage clients and payments as well. 
Create a Resume and an Online Profile
The same rule applies to any other job while searching. Organize a resume that highlights your teaching, tutoring, coaching and mentoring experiences. It's also great to create an online profile across all social media platforms such as Facebook, LinkedIn or a portfolio website.
Prepare to Get Paid
To be able to get paid as an online English tutor, you must have setup an account to actually receive the money. One way to do this is setup a PayPal Account. It is one of the most used and trusted methods of online payments. It is a great platform for both independent and online English language tutors. You should consider setting up an account before you begin to look for clients.
Apply for Jobs
The most important step to become an online English teacher is to find teaching jobs or students. There are job boards and online job markets all over the internet which makes this process easier for you. The trick, however is to find the most promising opportunities that will both help you find payments and guarantee payment.
Begin to TEACH!
Now, you can schedule your first class, set up your webcam/camera, and make amazing connections. Even behind and across a screen, online tutors can make great impact and help their students learn the most they can.
The great thing about all this, is if you have the right certifications, the salaries are good enough to serve as secondary income. However, it is important to find the right platform that with job offers and invaluable experiences.
Last Updated 1 year by