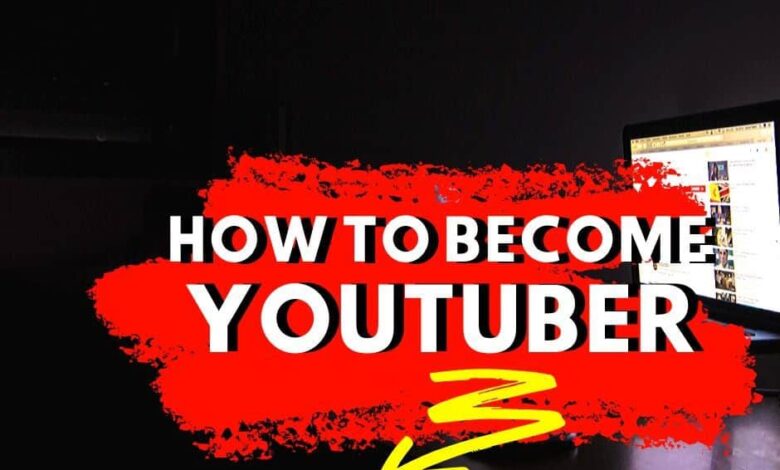 With more than 95% of the internet population actively using, YouTube is the number one video-sharing platform in the world. With more people using smartphones these days, video content becomes an effective way to get the word across.
No matter your reason for wanting to become a YouTuber, there are certain things you must do in order to be successful. 
Before we continue please check out other how to become topics that have been posted on dailygam that you might have missed
Now, from other people's experiences, it is easy to learn how to become a successful YouTuber over time. But first, who is a YouTuber?
Basically, a YouTuber is anyone who creates and publishes content on the YouTube platform. Of course, this refers to people who create original content. The platform is set up so when a person gets enough subscribers, the YouTube channel can be monetized. 
Here are the steps for anyone to become a successful youtuber:
Decide that this is what you want.
It is easy to be impressed by what famous YouTubers will show you. But the truth is, most of the time, it takes weeks, months and even years to become an online celebrity. To be able to publish high-quality consistently, you must ask yourself why you want to be a YouTuber.
Do you only want to become famous with your videos?

Are you only doing it for the purpose of making money on YouTube?

Are you willing to put in hours of work while not getting paid for it?
Choose A Topic for Your YouTube Channel
Perhaps, the most important decision on this journey is deciding on a niche. To become successful, you must pick a niche that is not too broad and begin to record videos about it. The idea is to choose a topic you're interested in and can create content on for so many years. You need to attract people to your videos by creating value with them.
You can make tutorials around that niche you've decided, or inspire your audience by recording your achievements.
The next step to become a successful YouTuber is to invest in the right equipment. The basic equipment you need to create content for YouTube are:
Camera

Microphone

Lighting
Among the three, microphone and lighting are probably the most important. 
Many newbies to YouTube assume that they need to spend an absurd amount of money to get quality videos. But actually, you can start with just your mobile phone!
 

Begin To Record and Practice
After choosing your niche and getting your equipment, you can look for subjects for your videos. What can you teach people to do in your niche?
Commence creation of helpful videos so your audience can get value from them.
To practice, start by talking to the camera. It may feel weird at first, but you can get better at it.
You will also need to practice your editing and thumbnail design skills.
Study the best SEO practices for YouTube
To become successful as a YouTuber, you will need to learn what works and what doesn't. 
Search Engine Optimization (SEO) is how you make your content easily discoverable by search engines and the people looking for content through them.
Bear in mind, that YouTube is a search engine that finds videos as people search for them. 
YouTube Algorithm decides the videos worth recommending to people on their site. It is therefore important to learn:
How to title your videos

How to encourage comments and likes on your videos

Using the right tags per video

How to make people watch more of your videos
You must post consistently to be able to make money from YouTube.
The most common way to make money on YouTube is through the ads displayed while someone watches their videos. This is done by becoming a YouTube Partner. Here, you get a percentage of the advertising revenue that Google gets from advertising on your videos.
Before you can have ads on your videos, you must meet these requirements:
One thousand subscribers

Four thousand hours of watch time in the last 12 months.
To be able to make your channel profitable, you must have an engaging audience. 
So, focus on creating value with your content and make it engaging. Naturally, your channel will grow and become quite profitable.
Last Updated 1 year by