General
How to become a business brand with the best customer reviews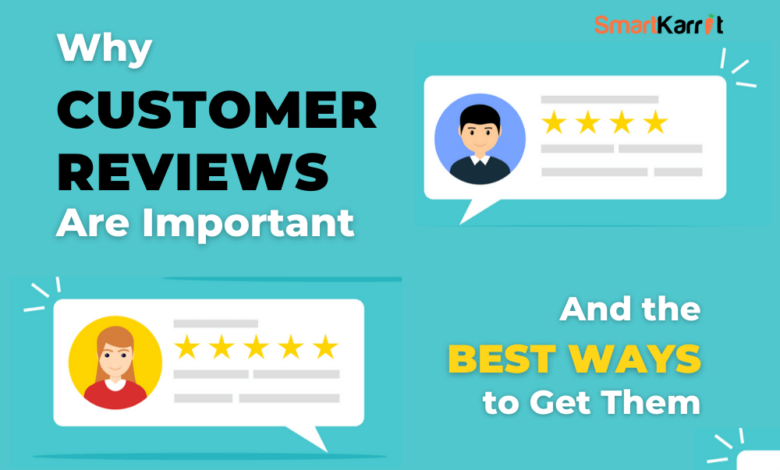 Study shows product reviews can be a very great tool for your business and because of that, getting customer reviews is essential.
A survey report shows that over 70% of users look at a product's review before making a purchase, and 60% showed they are prone to buying a product with a higher review and good product ratings. Social proof is essential in reassuring hesitant customers, providing added context and reducing returns ensures buyers are satisfied.
Before we continue, do well to read some of our intresting posts you must have missed
How to get more reviews is a question on every seller's mind and plays a vital role in any business, be it SMEs or well-established firms.
Below are tips on How to increase your reviews:
Give customers reasons to review
This is not as complex as it may sound, it is a simple task like writing a short appreciation note. This helps customers feel more relaxed and cozier. This little gesture could go a long way as to make the customers share the said product or services on other social media.
Put your reviews right on your homepage
Doing this places emphasis on the Genuity of your product and attests to the fact your brand is not a shady one. Generating a special section on your website dedicated to just customer testimonials is a wise move and gives a calm feel to buyers when they scroll through.
Study shows that 65% of buyers are referred to a parent site when they come across a seller's ad or page on social media, social media plays a huge role in getting more buyers to visit your site, it is essential you have social presence.
 Follow buyers up
Reaching out to customers after a purchase via email is a smart move. This way, you are more likely to get a review when a purchase is evergreen on a buyer's mind. It is essential you automate the process of reaching out to customers, as this increases efficiency.
 Appreciate and reach out to customers who gives both negative and positive reviews
When you notice a glowing review, appreciate the customer for giving such positive feedback and asking for permission before sharing their review on your social media plays a positive role. Avoid ignoring customers who drop negative reviews as it will not make them go away. Respond to reviews especially when you know the customer is justified in their complaint. It is an opportunity to learn from your clients and improve your business.
 Set up mini contests and reward those who review:
This is an effective way of marketing your business with little help from your customer base. Some of these customers in turn share post on contests, therefore, expanding your outreach. Rewarding those who post reviews is also effective as that too creates more awareness for your business as clients talk about it.
Dont forget to share this post and also visit dailygam.com for latest updates
Last Updated 1 year by wpadmin